The damage occurred July 5 at New Saint Joseph Cemetery.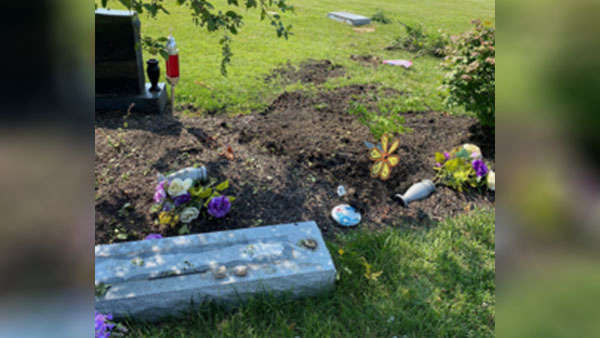 Photo by Delhi Township Police.
(Dehli Township, Oh.) – Police are seeking information about a grave desecration in Delhi Township.
Delhi Township Police say an upright standing tombstone was damaged by an unknown vehicle at New Saint Joseph Cemetery on July 5.
According to the report, the vehicle left the paved roadway and struck the tombstone before leaving the scene.
Rust chunks were recovered, likely from the vehicle's frame.
Anyone with information about the incident should contact Delhi Township Polce at 513-922-0060 or Crimestoppers at 513-352-3040.