The Aurora resident was receiving drug shipments in the mail.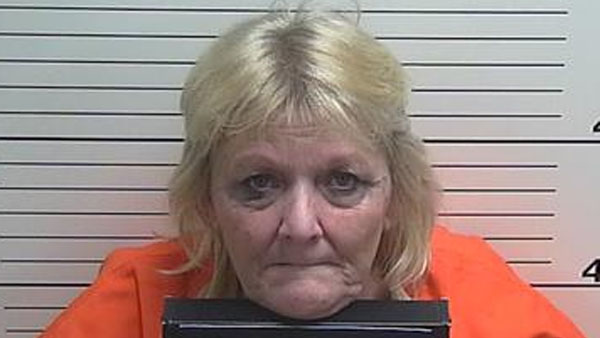 Debra Ferguson. Photo by Dearborn County Sheriff's Department.
(Dearborn County, Ind.) - "Grandma Stinky" has been sentenced in Dearborn County after pleading guilty to drug crimes.
Debra Ferguson, 59, was arrested in March when police learned Ferguson was receiving drug shipments through the mail on a regular basis. After an investigation was opened, The United States Postal Service assisted Aurora Police by conducting a controlled delivery of a package containing 720 grams of marijuana addressed to "Grandma Stinky" at her address on Fifth Street in Aurora.
"Officers obtained numerous narcotic prescription medications that we're packaged for delivery, multiple packages of methamphetamine, drug paraphernalia, packaging supplies, cell phones and an undisclosed amount of cash," said Aurora Chief of Police Josh Daugherty.
Dearborn-Ohio County Prosecutor Lynn Deddens says Ferguson has pleaded guilty to Possession of Methamphetamine and Corrupt Business Influence.
Dearborn Superior Court II Judge Sally McLaughlin sentenced Ferguson to six years in prison.
Ferguson's son, Eric Anderson, of Marysville, California, also pleaded guilty last week in Dearborn County to Corrupt Business Influence (level 5 felony). He has been sentenced to six years on probation.
RELATED STORIES:
Man Who Mailed Marijuana From Cali To Aurora Charged In Dearborn Co.