The agenda includes improving teacher compensation, raising the tobacco and e-cigarette age to 21, and maintaining and improving infrastructure.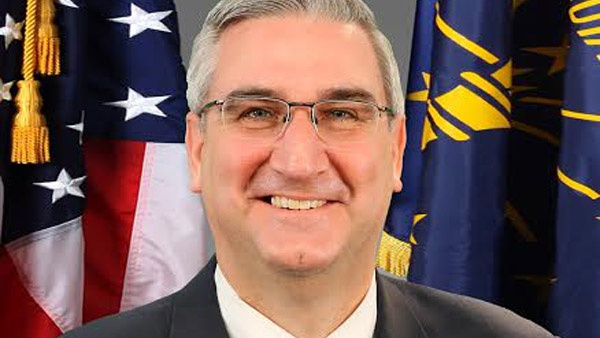 (Terre Haute, Ind.) – Governor Eric Holcomb has announced his plan to improve Hoosiers' lives in 2020.
Holcomb announced his 2020 Next Level Agenda to the Terre Haute Chamber of Commerce on Tuesday.
The 2020 Next Level Agenda includes five pillars, including cultivating a strong and diverse economy; maintaining and building the state's infrastructure; developing a 21st century skilled and ready workforce; public health and the drug epidemic; and delivering great government service.
"Because of the hard work of Hoosiers, Indiana has become a destination of certainty and stability, but we can't stop there," Gov. Holcomb said. "As I travel the state, I hear people concerned about rising health care costs, the increase in youth vaping, and our education system. My goal is to listen to their concerns and find solutions to build a bolder, brighter future."
One of Holcomb's top priorities is to find long-term sustainable solutions to improve teacher compensation by supporting the Next Level Teacher Compensation Commission.
The 2020 agenda also includes identifying unfunded mandates and unnecessary requirements in K-12 education for elimination in 2021, holding schools harmless for ILEARN scores, changing career-related teacher professional growth points from required to optional, and redesigning the state's prison education system to better prepare Department of Correction offenders to re-enter society.
As far as public health is concerned, Gov. Holcomb is calling for legislators to raise the age to purchase tobacco and e-cigarettes from 18 to 21.
In the fight against the drug epidemic, the Governor wants to see more recovery housing for Hoosiers coping with substance use disorder.
Maintaining and building the state's infrastructure includes expanding broadband services to unserved areas in Indiana. The governor also hopes to grow the state's systems of trails and create more non-stop international flights.
To continue strengthening the economy, Holcomb's 2020 agenda focuses on elevating Indiana's profile within and outside the state with joint branding and promotion efforts with the private sector and the new Indiana Destination Development Corporation – with the goal of attracting more jobs and people.
Holcomb says the 2020 agenda saves Hoosiers more than $125 million in borrowing costs by using $300 million in cash now to fund capital projects.
"These aren't just lofty goals – they are solutions to improve the lives of Hoosiers around Indiana," Gov. Holcomb said. "We are charting a bold course for our state to become the absolute best place in America to grow as an individual, a family, a business and as a community."
House Speaker Brian Bosma, who is set to retire following the 2020 legislative session, released the following statement:
"Governor Holcomb laid out a strong vision for the coming year and we look forward to working with him and our Senate colleagues to accomplish our shared goals. We agree with his prudent call to use the state's reserves to pay cash for several capital projects, which will maximize long-term savings. We will also work together to hold teachers and schools harmless from this year's ILEARN scores, and provide increased price transparency for health care consumers in addition to addressing surprise billing, among other issues."