Indiana continues to make improvements in limiting the spread of COVID-19.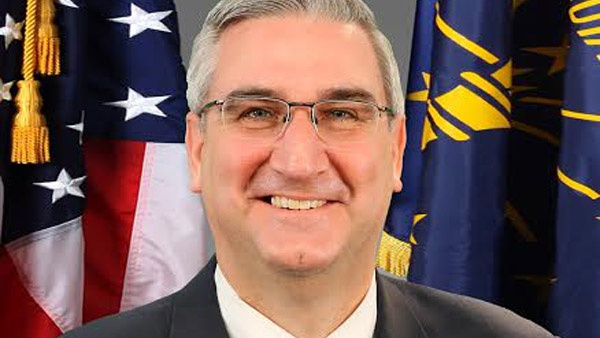 (Indianapolis, Ind.) - Indiana Governor Eric Holcomb gave his weekly COVID-19 update on Wednesday afternoon.
The governor spoke about the next round of vaccination eligibility, improving numbers, and his reaction to other states lifting their mask mandates.
It was announced earlier this week that all Hoosiers age 50 and older are now eligible to receive the COVID-19 vaccine. That age group makes up 35.3 percent of all Hoosiers, 80 percent of all COVID-19 hospitalizations, and 97.6 percent of all COVID-19 deaths.
The next step will be to open the vaccine to Hoosiers 40 and up. According to the Indiana State Department of Health, the 40-49 age group is three times higher risk for severe illness.
That age group also captures 91 percent of all Hoosiers with co-morbidities and makes more than 50 percent of Indiana's classroom teachers eligible for the vaccine.
On the color-coded county map, 51 counties are in blue status, up from 39 a week ago. The rest of the state is in yellow, showing improvement in limiting the spread of the virus.
Locally, Franklin, Ripley and Switzerland counties have moved into the blue, while Dearborn and Ohio counties remain in the yellow.
With Texas Governor Greg Abbott announcing that he will lift the state's mask mandate, Governor Holcomb was asked about his thoughts on lifting restrictions.
Holcomb said all of his decisions since the beginning of the pandemic have been data driven. Although, he fell short of giving a timetable to when the mask mandate may end.
"I'm looking at local information, I'm very Indiana-centric about this, and I'm really happy about the path that we are on to get to the light at the end of the tunnel."
The governor added that his focus right now is having the vaccination available to as many high-risk Hoosiers as possible.
For more information on vaccination eligibility and how to schedule an appointment, visit ourshot.in.gov.
March 3, 2021