Beshear gave his first State of the Commonwealth Address on Tuesday night.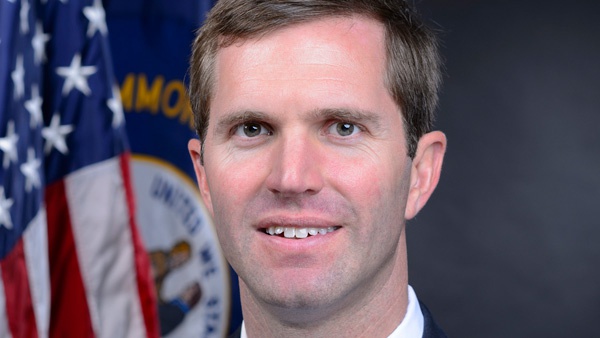 (Frankfort, Ky.) - Kentucky Governor Andy Beshear says the state's future depends on leaving divisive politics in the past and focusing on providing opportunity for every Kentucky family.
That was the message during Beshear's first State of the Commonwealth Address on Tuesday.
Beshear noted during the address that the time is now to make major, widespread progress with a focus on health care, education and economic opportunity.
"That is the promise of our commonwealth. That by breaking one cycle of poverty, by providing one person a high school or college degree they never dreamed they can achieve, we can forever – and for the better – change the trajectory of our people," said Gov. Beshear. "Today thousands of Kentucky children and adults need us to realize this promise. They need us to help pick up their boots."
Beshear pointed to the actions of his first month in office: he rescinded the Medicaid waiver that would have kicked 100,000 people off of their health care coverage; stopped more than $8 billion in managed care contracts, rushed through just days before he took office; began waiving fees for those who cannot afford to take the GED; built a diverse cabinet and team; and restored voting rights for 140,000 Kentuckians who committed nonviolent felonies.
Moving forward, Beshear has called for passing a law to ensure no one can lose health care coverage because of a pre-existing condition; fully funding pension obligations; passage of bipartisan proposal curbing the cost of insulin; ending surprise medical bills; defeating pharmaceutical companies and require every dollar from those companies go towards ending the opioid epidemic; and criminal justice reform.
Governor Beshear is demanding equal pay for women and reiterated his unwavering support for public education and his "education first budget" that would include a $2,000 raise for teachers.
Beshear also outlined priorities for ending historic cuts to universities and community colleges. In addition, to supporting a sports betting bill that could produce $500 million in revenue.
"All of our neighboring states – most all of them Republican led – have embraced expanded gaming, while we are being left behind," Gov. Beshear said.
For more on the State of Commonwealth Address, visit www.governor.ky.gov.