Jail overcrowding has been an issue for quite sometime in the Hoosier state.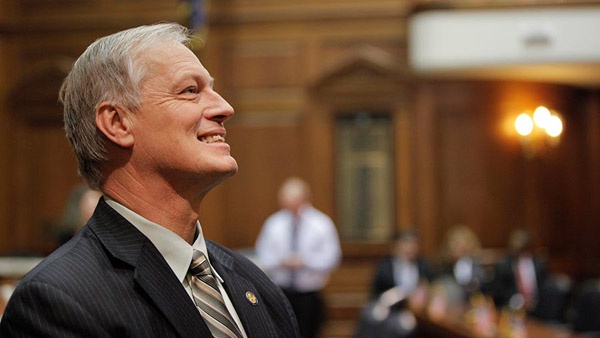 (Indianapolis, Ind.) - A new statewide, bipartisan taskforce is focused on addressing jail overcrowding in Indiana thanks to a law authored this year by State Rep. Randy Frye (R-Greensburg).
Frye said his legislation established the Jail Overcrowding Task Force to review the problem and identify possible local, regional and statewide solutions. He said he authored the measure after learning that many of the seven counties he represents in southeast Indiana are experiencing jail overcrowding.
On Monday, the taskforce successfully held its first of three meetings, and plans to issue recommendations before the legislative session begins in January.
"Jail overcrowding is a complex issue," Frye said. "Many local jails struggle with repeat offenders or inmates with substance use disorders. However we can't just treat these symptoms without knowing the root cause of overcrowding. I will continue following these conversations and working to find solutions to this growing problem."
The panel is also tasked with studying the issue of recidivism for convicted felons in county jails by offering programs to address mental health treatment, drug and alcohol treatment, education and other evidence-based approaches. The task force includes representatives from the Indiana Supreme Court, Indiana General Assembly, Gov. Eric Holcomb's office, Indiana Association of Community Corrections Act Counties, Indiana Department of Correction, Indiana Prosecuting Attorneys Council, Indiana Public Defender Council and Indiana State Police.
The task force is scheduled to meet again on Oct. 30 and Nov. 6 with the time and locations to be announced. The public is welcomed to attend and testify in person or send written comments online regarding jail overcrowding. Click here for more information.