A single vehicle was involved.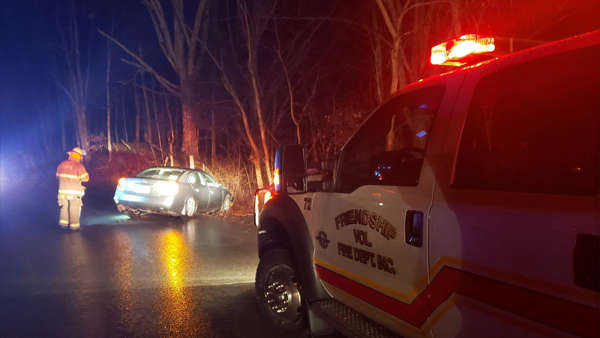 Photo by Friendship Volunteer Fire Department.
(Friendship, Ind.) – Friendship Volunteer Fire Department responded to a single vehicle accident on New Year's Eve.
The crash took place early Saturday morning in the 300 East block of County Road 900 South.
Responders say the westbound vehicle left the roadway and struck a tree.
The driver, who remains unidentified, exited the vehicle, and was checked out at the scene and refused treatment.
Friendship Fire was assisted at the scene by the Ripley County Sheriff's Department and Ripley County EMS.