These wieners won't become hot dogs.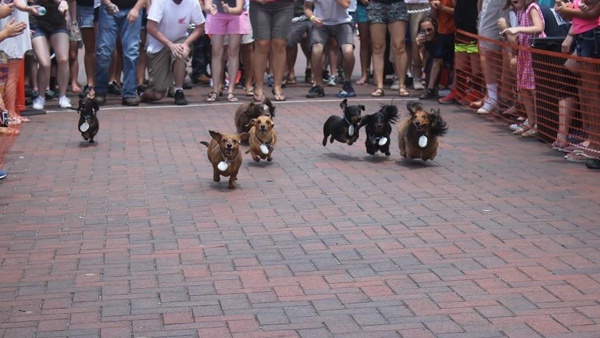 Photo courtesy of Freudenfest.
(Oldenburg, Ind.) - How hot is it in the tri-state? Hot enough to cancel the wienerdog races at Oldenburg's Freudenfest.
Festival organizers say the heat has forced them to cancel Saturday's planned dachshund dog races. The decision was made after speaking with the dogs' owners.
The tour of Michaela Farms has also been nixed.
All other activities at Freudenfest -- dubbed the biggest little German festival -- are still to go on as planned this weekend. So put on your lederhosen and come out to enjoy a cold beer. Learn more at www.freudenfest.com.
With high temperatures in the mid- to upper-90s all weekend, the tri-state remains under an Excessive Heat Warning from the National Weather Service through Saturday evening.