The public safety income tax could be adjusted by Franklin County Council at a public hearing this month.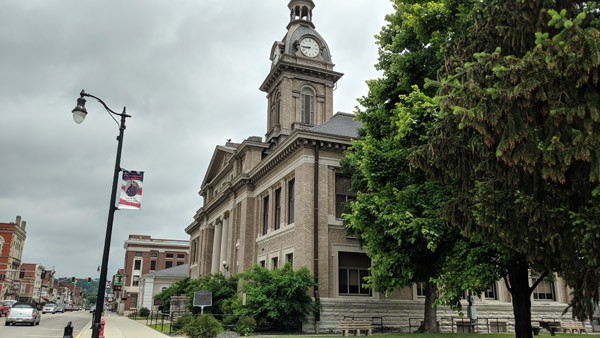 Franklin County Courthouse. Photo by Mike Perleberg, Eagle Country 99.3.
(Franklin County, Ind.) - Franklin County Council may look at changing the county's public safety income tax rate.
A public hearing on the PSIT has been scheduled for county council's meeting on Tuesday, June 25, The Franklin County Observer reports. Council could discuss changing the tax rate or how the tax is distributed.
The tax currently generates about $1 million in revenue for safety services in the county each year.
Most of that money goes to Franklin County EMS and the county dispatch center, which each receive approximately $300,000 from the PSIT. $30,000 is also distributed to six volunteer fire departments in the county. The county uses its share of the tax revenue to pay sheriff's department and jail expenses.
Franklin County first implemented the PSIT in 2015 at a rate of 0.25 percent of adjusted gross income.
RELATED STORIES: