After a 44-year career and two-terms as County Sheriff, Ken Murphy is calling it quits.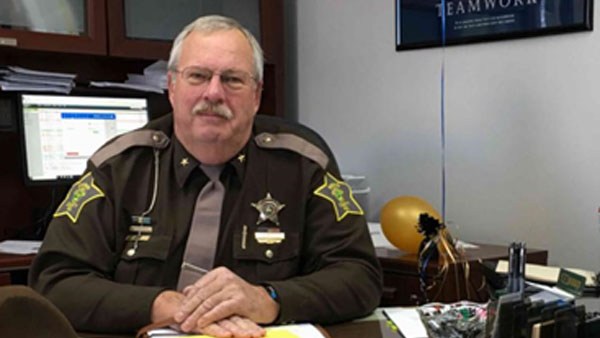 Ken Murphy.
(Brookville, Ind.) – Retirement is near for Franklin County's Sheriff.
Ken Murphy will enter into retirement on December 31, reports The Franklin County Observer Newsletter.
Murphy was elected Franklin County Sheriff in 2010. He won re-election in 2014, but Murphy is term limited and cannot run again for sheriff.
As a Brookville High School grad, Murphy began working in law enforcement in 1975 as a Franklin County Sheriff's deputy. During the course of his 44-year career, Murphy also served on the Indiana State Police Excise Police Department, where he progressed to Lieutenant.
Peter Cates looks to fill the sheriff vacancy. The Republican was the only candidate on the ballot during November's primary election.