The building has been deemed a total loss.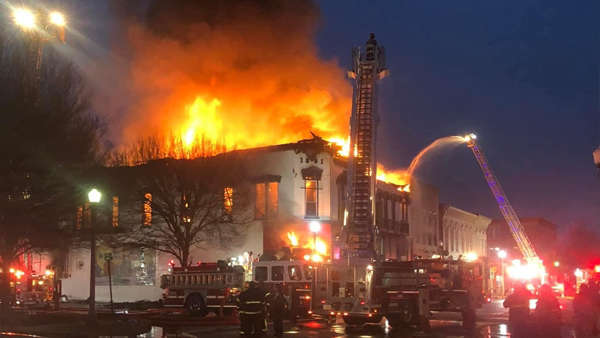 Photo submitted by Kevin Moore.
(Carrollton, Ky.) – A historic building in downtown Carrollton went up in flames not once, but twice.
The Maguana's Flower Shop at Main and Court streets caught fire on Monday afternoon. The fire was put out but reignited on Tuesday morning around 6:00 a.m., reports our sister station, WIKI Country 95.3.
The building has been deemed a total loss by multiple responding fire departments.
No injuries have been reported and a cause of the fire remains under investigation by the Kentucky State Fire Marshal.
According to Carroll County Dispatch, firefighters remain on the scene as of the posting of this story.
Maguana's has served Carrollton and surrounding communities since 2013.