Aurora firefighters limited the fire damage to the home's living room Wednesday.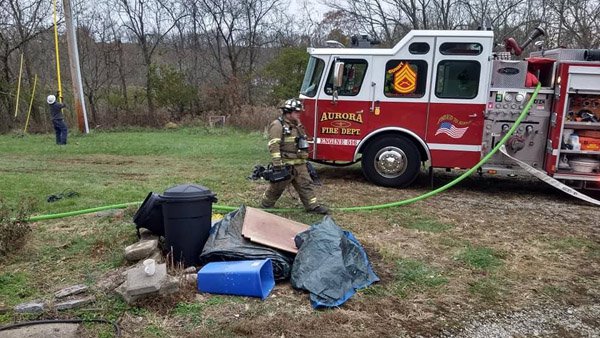 Photo provided
(Aurora, Ind.) – A quick response by firefighters helped to limit the damage a fire did to a home near Aurora Wednesday.
The Aurora Fire Department responded to the house fire on the 6700 block of Lower Dillsboro Road around 3:14 p.m.
Fire chief Jeff Lane says the fire was quickly knocked down and contained to the home's living room. Damage is estimated at around $15,000.
Nobody was injured. Lane added that the residents were able to remain in the residence.
Dillsboro, Lawrenceburg and Hogan Fire departments provided mutual aid.