Thankfully, no injuries were reported.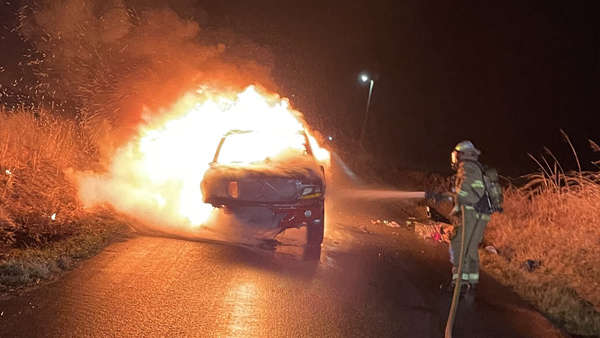 Photo credit: Adam Hunger.
(Cross Plains, Ind.) – Firefighters got an early wake up call on Tuesday.
Friendship Volunteer Fire Department was dispatched to the area of County Road 900 South and Locust Street just after midnight.
Upon arrival, firefighters located a 1998 Dodge Durango fully involved in flames. Firefighters had to use approximately 500 to 600 gallons of water to extinguish the blaze.
No injuries were reported, but the vehicle was a total loss.
A cause is unknown at this time.