Crews arrived on the scene shortly after 10 AM.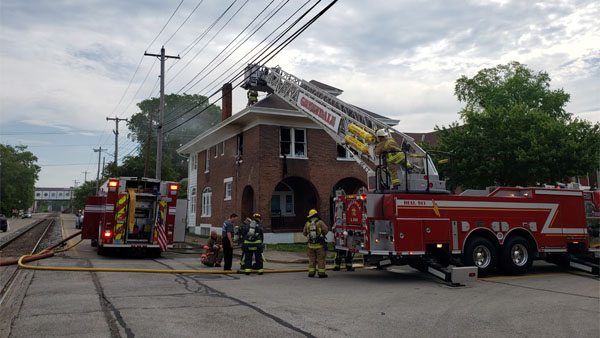 Photo by Travis Thayer, Eagle Country 99.3.
(Lawrenceburg, Ind.) - Firefighters are on the scene of a structure fire in downtown Lawrenceburg.
A fire broke out at a home on the corner of Elm and Williams street around 10:10 a.m.
Lawrenceburg Police say there were no occupants inside the home at the time of the fire.
There was visible damage to the upper floor of the home.
No other information was provided at this time.
Lawrenceburg Fire Department was assisted at the scene by Greendale Fire and Aurora Fire.