The work includes the construction of a Multi-Purpose Physical Education & Fitness Center.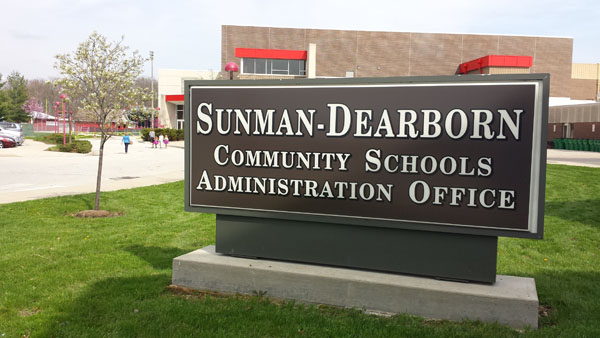 (St. Leon, Ind.) – Some exciting renovations are being made at East Central Middle School.
With the construction of the East Central Natatorium nearly complete, the existing high school pool will be renovated into a multi-purpose physical education and fitness center for the middle school.
The plans include a basketball court and fitness area.
As part of the renovation, the special education room will double in size and a kitchen lab will be added for life skill lessons.
Other areas of concentration include the agriculture room and choir and band rooms.
Restrooms will receive new finishes and fixtures between the cafeteria and the gym.
All work is expected to be completed over the next 12 months.
RELATED STORIES
AUDIO: Sunman-Dearborn Schools Building Project Underway; New Natatorium A Highlight