See how many bullying incidents were reported at your child's school last year.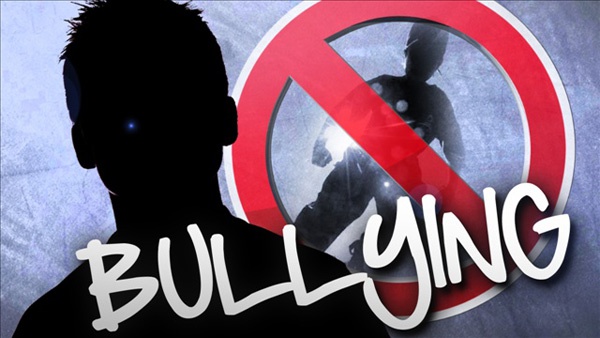 (Undated) - A report raises concerns that Indiana schools are vastly underreporting the number of bullying incidents in their hallways and online.
Chalkbeat Indiana reports that half of Indiana schools reported zero bullying incidents during the 2018-2019 school year. The report cites the Indiana Schools Bullying, Safety Staffing, and Arrests Report, released this month by the Indiana Department of Education.
For the schools which did report bullying, there were 5,257 incidents in schools statewide last school year. The number is a slight decrease from 5,604 incidents the prior year and down drastically from 9,396 incidents in the first year of tracking in 2014. Most of the incidents were verbal bullying, with others being electronic, social/relational, and physical bullying.
Numbers for southeastern Indiana schools are included in the table below.
Watchdogs tell Chalkbeat the schools reporting zero incidents either have students who are very good at hiding issues, or those schools are misidentifying what bullying is.
The IDOE surveyed school corporations on how to improve data reporting on bullying. Seventy-four percent of respondents indicated that it is difficult to accurately report human behaviors that do not clearly fall under bullying label.
"This indicates that despite clear definitions of bullying from the legislature, human behavior is very difficult to quantify," the report notes.
To help solve that problem, the IDOE has redeveloped its Bullying Resource Webpage in order to make its resources easier to use and identify. The agency will also continue to provide training on bullying identification and prevention.
Indiana law defines bullying, in part, as "overt, unwanted, repeated acts or gestures, including verbal or written communications or images transmitted in any manner (including digitally or electronically), physical acts committed, aggression, or any other behaviors, that are committed by a student or group of students against another student with the intent to harass, ridicule, humiliate, intimidate, or harm the targeted student and create for the targeted student an objectively hostile school environment…"
The IDOE report also tracked the number of student arrests occurring on school property or in a school-related manner. In 2018-2019, there were 1,321 such arrests statewide. About a quarter of the arrests were for battery, 17 percent for possession of marijuana, 15 percent for disorderly conduct, eight percent for illegal possession of tobacco, and the rest being a variety of charges ranging from trespassing to resisting law enforcement.
The full report and school bullying data is available at https://www.doe.in.gov/safety/student-safetybullying-reporting.
School Bullying Incidents During 2018-2019 School Year
| | | | | | |
| --- | --- | --- | --- | --- | --- |
| School Name | Incidents of Physical Bullying | Incidents of Verbal Bullying | Incidents of Social/Relational Bullying | Incidents of Written Communication/Electronic Bullying | Combination Incidents (more than one type of bullying per incident) |
| North Dearborn Elementary School | 0 | 0 | 0 | 0 | 0 |
| Sunman-Dearborn Middle School | 0 | 9 | 1 | 1 | 2 |
| Bright Elementary School | 0 | 0 | 0 | 0 | 0 |
| Sunman Elementary School | 0 | 0 | 0 | 0 | 0 |
| East Central High School | 0 | 5 | 1 | 4 | 0 |
| Dillsboro Elementary School | 0 | 0 | 0 | 0 | 0 |
| Manchester Elementary School | 0 | 0 | 0 | 0 | 0 |
| Moores Hill Elementary School | 0 | 0 | 0 | 1 | 0 |
| South Dearborn Middle School | 0 | 0 | 0 | 0 | 0 |
| South Dearborn High School | 1 | 0 | 0 | 0 | 1 |
| Aurora Elementary School | 0 | 1 | 0 | 0 | 0 |
| Lawrenceburg High School | 0 | 0 | 0 | 0 | 0 |
| Greendale Middle School | 0 | 0 | 0 | 0 | 0 |
| Lawrenceburg Primary School | 0 | 0 | 0 | 0 | 0 |
| Central Elementary School | 0 | 0 | 0 | 0 | 0 |
| Laurel School | 5 | 1 | 0 | 0 | 0 |
| Franklin County High | 0 | 0 | 0 | 0 | 0 |
| Franklin County Middle School | 0 | 1 | 0 | 0 | 0 |
| Brookville Elementary School | 0 | 0 | 0 | 0 | 0 |
| Mount Carmel School | 0 | 0 | 0 | 0 | 0 |
| Ohio County Elementary School | 1 | 2 | 0 | 0 | 0 |
| Ohio County Middle School | 0 | 3 | 0 | 0 | 0 |
| Rising Sun High School | 0 | 0 | 0 | 2 | 0 |
| South Ripley Junior High School | 0 | 0 | 2 | 0 | 0 |
| South Ripley Elementary School | 0 | 0 | 0 | 0 | 0 |
| South Ripley High School | 0 | 0 | 0 | 0 | 0 |
| Batesville High School | 0 | 0 | 0 | 0 | 0 |
| Batesville Primary School | 0 | 0 | 0 | 0 | 0 |
| Batesville Middle School | 0 | 2 | 4 | 0 | 1 |
| Batesville Intermediate School | 0 | 4 | 0 | 0 | 2 |
| Jac-Cen-Del MS/HS | 0 | 0 | 0 | 0 | 0 |
| Jac-Cen-Del Elementary School | 0 | 0 | 0 | 0 | 0 |
| Milan High School | 0 | 0 | 0 | 0 | 0 |
| Milan Middle School | 3 | 1 | 0 | 0 | 0 |
| Milan Elementary School | 0 | 0 | 0 | 0 | 0 |
| Milan Intermediate School | 9 | 1 | 0 | 0 | 0 |
| Jefferson-Craig Elementary School | 0 | 0 | 0 | 0 | 0 |
| Switzerland Co Middle School | 0 | 0 | 0 | 0 | 0 |
| Switzerland Co Senior High School | 0 | 0 | 0 | 0 | 0 |
| Switzerland Co Elementary School | 1 | 0 | 0 | 0 | 0 |