The inmate was found and taken into custody around 5:30 p.m. yesterday.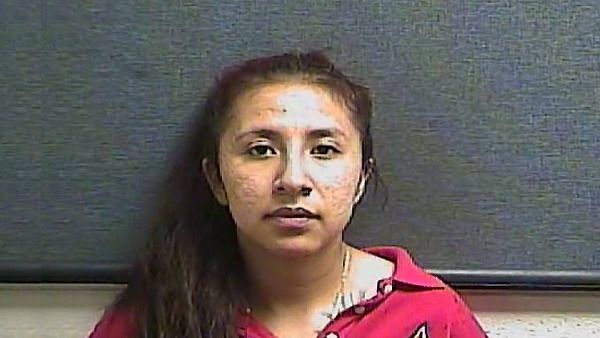 Nancy Zuleira Aviles-Gomez. Photo provided by Boone County Jail.
(Burlington, Ky.) - A federal prisoner escaped custody while being transported to the Boone County Jail.
On Wednesday, March 25, just before 4:00 p.m., the Boone County Sheriff's Office was notified that an inmate who was being transported from Clay County, Indiana to Boone County Jail had escaped.
Nancy Zuleira Aviles-Gomez, 18, was able to open an unsecured door on the transport van and fled the vehicle on foot while in shackles.
Deputies searched the surrounding area of Bullitsville Road and Conrad Lane in Burlington to find the missing inmate.
Around 5:30 p.m., police received a tip that Aviles-Gomez was seen on Mirimar Drive, a subdivision street off Bullitsville Road.
Multiple officers responded to the area, and she was immediately taken into custody.
Aviles-Gomez was in custody in Indiana on a United States Immigration and Customs Enforcement (ICE) detainer for a non-violent offense. She is now being held at Boone County Jail.