A 17-year-old was protecting his mother when the fatal shot was fired.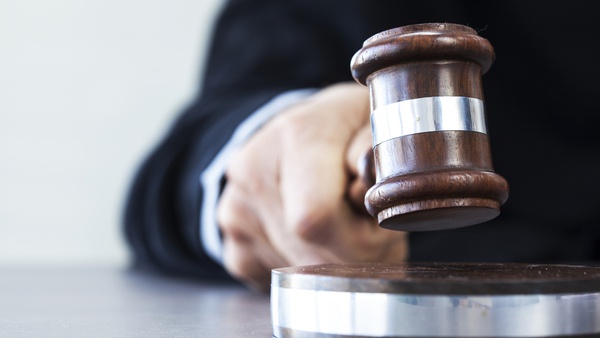 Shutterstock photo.
(Batesville, Ind.) – There will be no charges in a fatal shooting that occurred in Batesville.
Franklin County Prosecuting Attorney Chris Huerkamp announced Wednesday that the death of Benny Flannery, 46, was a justifiable use of force by the shooter to defend his mother from a violent attack at the hands of the deceased.
The incident took place on September 7 at an apartment building on Arlington Drive.
Flannery was shot by a 17-year-old male as he was committing a violent attack upon his girlfriend. Investigators say Flannery was armed with a knife and threatened to "gut her".
The juvenile, who was awakened by the commotion, grabbed a 12-gauge shotgun from its safe, loaded it and went to the kitchen. It was there that the teen witnessed Flannery holding his mother by her throat, while wielding the knife.
Flannery would not let go of the woman, prompting a gunshot from the teen.
In a news release, Huerkamp said the juvenile and his mother called 911 immediately and were cooperative with responding officers and investigators.
The shooting was initially ruled as justified, with neither the juvenile nor his mother being detained. The completed investigation confirmed the initial ruling.
According to Huerkamp, under Indiana Law, a person: (1) is justified in using deadly force; and; (2) does not have a duty to retreat, if that person reasonably believes that force is necessary to prevent serious bodily injury to the person or a third person or the commission of a forcible felony (citation: I.C. 35-41-3-2(c)). This is otherwise known as the doctrine of self-defense or defense of others, which serves as a complete bar to criminal prosecution.
"Based on the totality of the evidence, it is crystal clear to me that the only individual committing any violent crimes that morning was Mr. Flannery," said Huerkamp, citing the offenses of Intimidation & Battery while armed with a Deadly Weapon and Domestic Battery, just to name few. "All of these are defined as "forcible felonies", and therefore the juvenile's use of deadly force was reasonable and legally justifiable under the circumstances to prevent Flannery from continuing the vicious attack on his mother."
Huerkamp added that the case highlights a disturbing trend in Indiana. According to the Indiana Coalition Against Domestic Violence, Indiana saw a 102% increase in domestic violence related deaths from March 1, 2020 – December 2020 compared to the same period the previous year.
"This young man's quick thinking and incredibly brave actions probably saved his mother's life," said Huerkamp. "At 8 in the morning on a holiday, he was confronted with an almost unimaginable scene—a violent criminal attacking his mother at knifepoint in the kitchen. It's easy to say what you think you would do in a situation like this, but no one—especially no high school-aged kid—would ever want to face this in reality. He is a HERO. Period."
Safe Passage, Inc. is available to help anyone who is facing sexual or domestic abuse. For information, contact their 24/7 helpline at 877-733-1990, or www.safepassageinc.org, Safe Place (sexual assault center, a division of Safe Passage) or www.safeplaceforhope.org, or their Helpline at 1-812-932-SAFE (7233) or 877 733-1990
As for Flannery, he had an extensive criminal history. He was released from the Indiana Department of Corrections in December 2019 after serving sentences for Robbery, Dealing Methamphetamine, Theft, and Possession of Narcotics. He had also served prison time in the 2000s as a result of previous felony convictions.
RELATED STORIES
Batesville Police Investigating Fatal Shooting; Early Indication Is Self-Defense