Busch returns to CMHC after spending time locally with the Decatur County REMC and with Margaret Mary Health.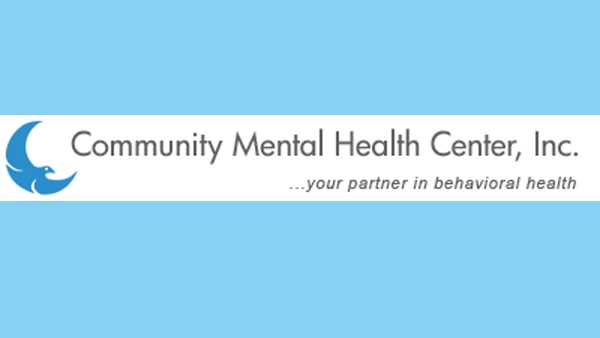 (Lawrenceburg, Ind.) - Having been on the job now for just more than two months, Eric Busch, new Chief Financial Officer at Community Mental Health Center, Inc., Lawrenceburg, is again getting to know CMHC since coming back to the agency after having worked there from September 2009 to March 2014.
CMHC welcomed Eric on December 21. Prior to coming back to CMHC, Eric spent time locally with the Decatur County REMC and with Margaret Mary Health. A majority of the time with MMH was spent as Director of Business Services. Before his initial tenure at CMHC, Eric was with Indianapolis accounting firm Bradley & Associates, Inc., for eight years, where he worked exclusively with healthcare clients on a variety of engagements. During Eric's initial tenure with CMHC, he had duties as financial analyst, grant manager, and internal auditor.
Eric, who is a certified public accountant, has bachelor's degrees in accounting and finance from Indiana University and a Master of Business Administration degree from the University of St. Francis in Ft. Wayne. He is a member of the Indiana Society of Certified Public Accountants and a member of the Health Financial Management Association.
Eric was born and raised in Ripley County. He currently lives in the Osgood area, with his wife and two children. In his free time, Eric enjoys spending time with his family and being outdoors.
"I'm excited for the opportunity to be back at CMHC in the CFO role. The services provided by CMHC in our local communities are vital. Mental health is often overlooked," said Mr. Busch.
"Here at CMHC, the focus is on overall wellness, working together to help patients with both their mental and physical wellness. I'm excited for the future. I look forward to helping CMHC grow and evolve to continue to provide necessary services to our community."
CMHC uses a network of facilities in Batesville, Brookville, Lawrenceburg, St. Leon and Vevay to provide services in the region. The Center offers an array of services, including outpatient counseling, substance
use disorder services, inpatient hospitalization, community and school-based services, employment services, and housing services for individuals with serious and persistent mental illnesses. CMHC employs professional staff, from case managers to psychiatrists, to provide these services.
If you, or a friend or a neighbor, are dealing with depression, anger, stress, substance use problems or addiction, grief, or another mental health issue, please contact CMHC at (812) 537-1302, or visit our website at www.cmhcinc.org to find an office near you. Emergency services are available 24 hours a day, seven days a week by calling (812) 537-1302, or toll-free at 1-877-849-1248.
All CMHC services are provided without regard to race, religion, disability, gender, color, age, national origin, ancestry, ethnicity, sexual orientation, political belief, status as a veteran, or any other characteristic protected by federal, state or local law.