The student was removed from school and booked into county jail on Wednesday.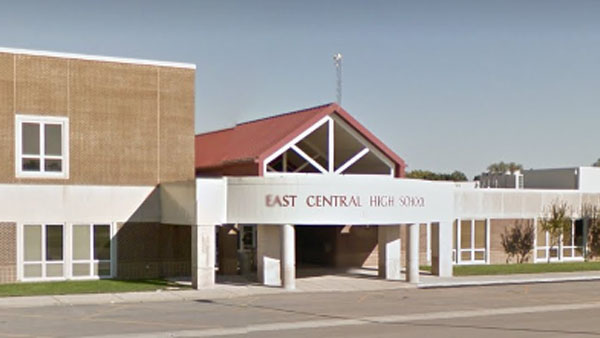 Google image.
(Lawrenceburg, Ind.) – An East Central High School senior has been arrested and charged for allegedly making a threat of violence.
Hayden Moore, 18, of West Harrison, was booked into Dearborn County Jail on Wednesday.
He is charged with three counts of Intimidation (Level 6 Felony).
The charges stem from Moore allegedly commenting "if he were to shoot up the school, he'd hide his grandfather's gun inside his binder and bring it to school."
According to a news release from Prosecutor Lynn Deddens, Moore also allegedly made remarks about who would be killed first.
Deddens added that no gun was brought to the school or located at Moore's residence.
"In today's society, these types of comments cannot be made or tolerated. Schools need to be safe places and free from violence or threats of violence," said Deddens.
East Central took action in removing Moore from school, and the Dearborn County Sheriff's Office conducted the criminal investigation.
Moore is set to make his initial appearance in court on Thursday.