The money raised from the popular car show is essentially being pumped back into the community.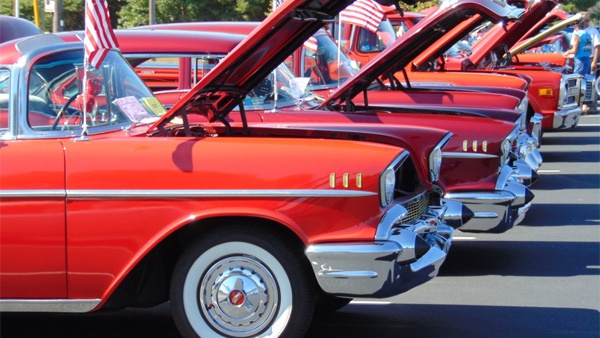 (Dillsboro, Ind.) - Proceeds from a popular car show are being distributed to local non-profits.
The Dillsboro Heritage Car Show was created in September 2018 as a fundraiser for the Dillsboro Community Partnership.
In two years, the group has raised over $5,000.
On Wednesday, the Dillsboro Community Partnership announced that $25,000 in grant money is being distributed to six non-profits:
Heritage Festival: established in 2016 to celebrate the history and heritage of the Dillsboro community.

Historical Society: contributions and proceeds from the sale of Alan Smith historical collections with the goal of founding a place to preserve and display items and collections of historical value to the Town of Dillsboro.

CARE Team (Community, Action, Response, Engagement): the objectives are to bring together leaders of the Faith Community to provide help and assistance in times of crisis. They currently sponsor GriefShare, attend all public meetings to cover them in prayer and are in constant prayer for the community, leaders and citizens. In 2019 they sponsored a Community Picnic for us to get to know our neighbors; three community worship services; 28 weeks of GriefShare; Surviving the Holidays (GriefShare) and support all faith-based non-profits.

Dillsboro Community Partnership, Inc. General Fund: The Dillsboro Community Partnership fosters community pride, enhances and promotes growth and supports local businesses and organizations to strengthen the quality of life in our community. Provides the match for grants which support the activities of the DCP.

Dillsboro Veterans Walk: Dillsboro has a reputation for honoring our veterans, through our Veterans Day programs, Memorial Day services, honorary dinners and our "flying of colors". To continue showing our patriotism and appreciation for those who have served in our armed forces, we will continue to salute our Veterans throughout the year by making our Veterans Walk available to any group or organizations that should choose to honor them with the display.

Evening Of Thanks: an annual event held to recognize and thank our vast number of volunteers and contributors.