The Robotics State Competition will be held at Lucas Oil Stadium on March 7.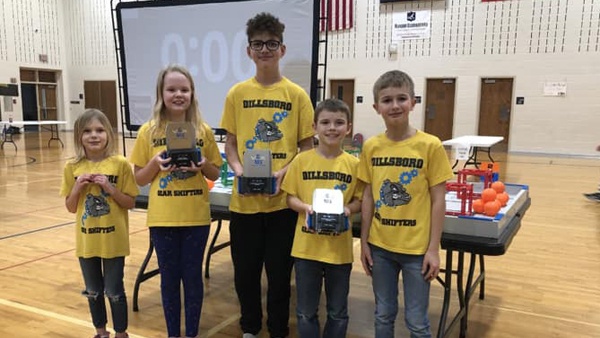 (Aurora, Ind.) - Thirty-one teams from southeastern Indiana schools met at Aurora Elementary School for the final robotics meet of the regular Southeast Indiana Blended Robotics League season.
Teamwork and concentration allowed two Dillsboro Elementary teams, the Gear Shifters, to score the most points of the top ten teams to win the Teamwork Champion Awards.
This qualified both Gear Shifters robotics teams for the state competition in Indianapolis.
Throughout the season, teams competed three times to accumulate an average score and league rank. The top 10 teams then competed in one alliance match to determine the winner.
Ella Hurelbrink and Weston Willoughby competed on Tuesday, representing the middle school team.
Hurelbrink "played up" by filling in for sick members, Landon Tighe and Max Eaglin.
Hurelbrink and Willoughby also won the Skills Award for their driving ability to score the most points in one minute. They had a high score of 61 points.
Elementary team members are Karaleigh Oles, Charlie Finnegan, and Cole Morton.
Both teams were coached by Katie Weinbender and Susan Thompson.
"We couldn't be prouder of our teams for such a great season this year. And thanks to TechPoint Foundation for Youth who provided the robots. They are a great group of people trying to get robots into as many school kids' hands as possible," says Mrs. Thompson, speaking on behalf of both coaches.
The Robotics State Competition will be held at Lucas Oil Stadium on March 7.
Congratulations and good luck to the competing students!
Listen to the full interview with the Dillsboro Elementary and Middle School Gear Shifters: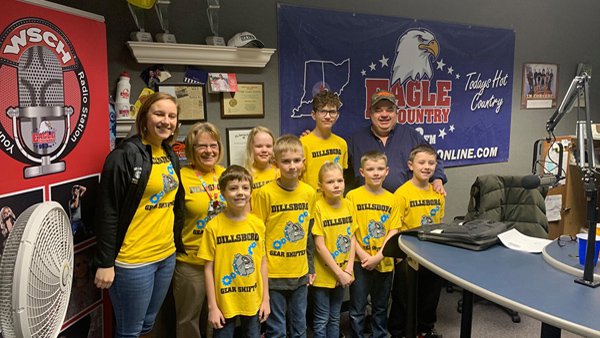 RELATED STORIES:
UPDATE: Local Schools Expanding Extracurricular Activities With Robotics Teams