One lucky customer will win a $100 Gift Certificate on Wednesday.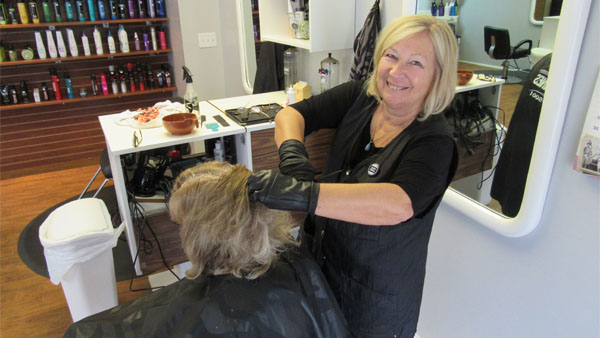 Cheryl Dalton. Photo provided.
(Dillsboro, Ind.) - Cheryl Dalton opened "Hair Lines" Salon on December 5th, 1988. Cheryl and her team have shared the lives of many people over the years, first hair cuts, school programs, proms, weddings and birthdays - just the everyday business called life. Cheryl moved to Dillsboro at the age of nineteen. After moving away for a few short years, she moved back because she missed Dillsboro! And she has been here ever since. She has forged lifelong friendships through her business and has been able to live, work and raise her children in a close-knit community.
On Wednesday, Cheryl will be celebrating the 30th Anniversary by giving back to those who have supported her over the years. She will hold a drawing for a $100 Gift Certificate and the winner will also choose a Dillsboro organization which will receive an additional $100. Stop in for the celebration at Front & North Streets in Dillsboro.