Mark down June 6 on your new 2020 calendars.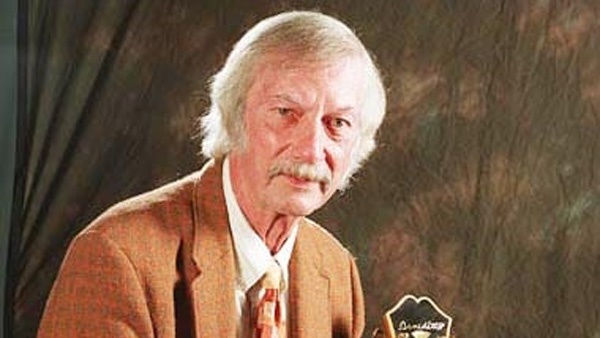 Cal Collins. Photo provided.
(Indianapolis, Ind.) In association with the Indiana Arts Commission, Arts Midwest announced today the awarding of ten grants totaling $29,225 to Indiana communities as part of the Rural Indiana Performance Fund. The Rural Indiana Performance Fund, a partnership between Arts Midwest and the Indiana Arts Commission, engages people in meaningful experiences with the fine arts of dance, music, theater or musical theater, and other performing arts forms throughout rural Indiana.
Dillsboro Arts has been granted $2225. International jazz singer Mandy Gains will perform at Dillsboro Arts' open air venue, The Porch, on June 6 2020. Music lovers will also be treated to a 'meet and greet' with Mandy and other participating musicians, along with a jam session featuring a number of local guitarists.
Singing professionally since 1988, Mandy Gaines is acclaimed for her soulful vocals and improvisational gifts. She has performed with dozens of the biggest names in jazz, including Wynton Marsalis, Randy Brecker and Herbie Hancock. She has performed throughout Asia and Europe in clubs, concerts and festivals.
In 2006 she performed at the April Jazz Festival in Helsinki, Finland, and the Festival International De Jazz in St.Louis de Senegal, Africa.
Mandy toured Russia, Siberia and Kazakstan in 2010, presenting 15 Concerts in 9 cities. At the invitation of the American Consulate, she returned to Russia in 2016 and 2017 to perform two series of big band concerts and gospel recitals.
Since 1988 she has been Artist-in-Residence at five-star hotels in Thailand, Singapore, Vietnam, China and Hong Kong.
Mandy was inducted into the Cincinnati Jazz Hall of Fame in 2018. Her fresh interpretations of jazz, soul and pop classics have delighted audiences around the globe.
Dillsboro Arts is creating this event in honor of the late jazz guitar legend Cal Collins, who resided in Dillsboro until his death in 2001, says artist and co-director Thom Maltbie.
Guitar master Cal Collins, one of the best known and most beloved musicians in the Greater Cincinnati jazz scene began his musical career playing bluegrass mandolin in Medora, Ind. He switched after hearing the recordings of jazz guitar greats Django Reinhardt and Charlie Christian. From the '50s through the '70s, he was a fixture in the Tristate's thriving jazz scene. In 1976, he began a five-year stint as guitarist with Benny Goodman, one of the most demanding jobs in jazz. "He was just as at home playing a Hank Williams song as he was playing a bebop tune," says guitarist Scotty Anderson. "To me, Cal set the standard by which all the other ones are going to be judged. But as serious as that sounds, at the same time he had such a fun-ness about his playing."
Mr. Collins' sense of fun and camaraderie made him popular in and out of jazz. In 1993, he toured with the multi-genre "Masters of the Steel String Guitar" tour with Doc Watson, bluegrass dobro player Jerry Douglas and the blues duo of Cephas & Wiggins.
"He was wonderful on the Masters tour," recalls Joe Wilson, executive director of the National Council for the Traditional Arts, which produced the tour and invited Mr. Collins to play. "I called him and he said, "Yeah, it sounds like fun.' He joined us in Chattanooga and he made friends within the first 15 minutes." – excerpt taken from
His sense of adventure earned him fans throughout music.
"He was a great picker," said blues-rock guitar great Lonnie Mack, who occasionally jammed and double-dated with Mr. Collins while growing up in Indiana. He admired the older musician's ability to blend styles. "He really was able to mix it all up."
"There's a lot of great pickers out there, some unbelievable pickers, but he was just a natural virtuoso. He just played natural stuff, mashed potatoes stuff, but it was virtuoso," says drummer John Von Ohlen. "There was never a better guitar player than Cal Collins. . . . And I'm not saying that just because he was my friend. Sometimes he played so good it was like I didn't know him."
Mr. Collins helped shape a younger generation of players, especially guitarists. He gave a pre-teen Sonny Moorman formal lessons. Greg Schaber remembers a Collins workshop at Morehead State University.
Keyboardist Steve Schmidt often played with Mr. Collins at the Blue Wisp in its early years in O'Bryonville.
"He was one of the few forefathers of jazz to my generation," says Mr. Schmidt. "I learned so much from Cal, not even about music so much as just his attitude. … Cal communicated the real reason you play music, to express joy and to give it to other people. He kept that in him and he made sure you felt it."
Dillsboro Arts, with the Friendship Gallery and The Porch, is quickly becoming the place for arts in Southeast Indiana. Born as idea for a temporary gallery space in the fall of 2017, that idea has evolved into a one-of-a-kind art exhibition space with ever-changing shows and an exciting outdoor music venue. Among the Dillsboro Arts programming are a regularly-scheduled Writers' Group and local Music Circle. Dillsboro Arts brings artists to the community and the community to the Arts. Mr. Maltbie is coordinating the event and will announce further details as they become available.