Lt. Governor Suzanne Crouch today announced 21 Golden Hoosier Award recipients.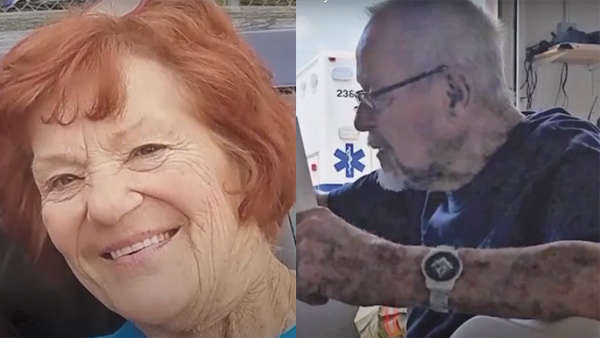 Charlotte Hastings and Julius Huffman. Photos via Golden Hoosier Award video ceremony.
(INDIANAPOLIS) – Two Dearborn County residents have been honored for their tremendous volunteerism.
Today, Lt. Governor Suzanne Crouch, in collaboration with the Indiana Family and Social Services Administration's Division of Aging, announced 21 senior citizens received the 2021 Golden Hoosier Award.
Among the award recipients were Charlotte Hastings, of Aurora, and Julius Huffman, of Lawrenceburg.
Golden Hoosier Award recipients were honored with a video ceremony.
In the video, Hastings was highlighted for serving as the Chairperson for the Aurora Sesquicentennial Committee, the creator of the Aurora Firecracker Craft Show and Festival, founder of the Aurora Riverfront Beautification Committee, board member of Main Street Aurora, Co-Chair of the Korean Veterans Memorial Committee, and helped bring the last remaining World War II 3ST-325 to Aurora.
"Because of Charlotte's devotion, Aurora is a stronger, happier community," the video narrator stated.
As for Huffman, he is best known in Dearborn County for his work as a volunteer firefighter. He has served with the Bright Volunteer Fire Department for over 63 years, and was described as an "unsung hero".
"So many of our strong nonprofits rely on the generosity of volunteers, and we are fortunate to have great senior citizens who answer the call to give their time, lend a hand and make considerable contributions to their communities," Crouch said. "These humble leaders make positive impacts on the lives of others and improve the overall wellbeing of our state. Thank you for your service and answering the call to give back."
Since 2008, more than 260 Hoosiers have received the Golden Hoosier Award.
View the 2021 Golden Hoosier Award video ceremony at Lieutenant Governor Suzanne Crouch: The 2021 Golden Hoosier Award Ceremony (in.gov).