The event will be held at the Lawrenceburg Fairgrounds and will be open to middle and high school students in Dearborn County.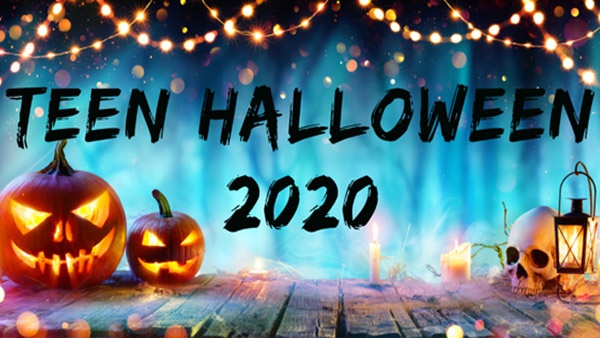 Photo provided.
(Lawrenceburg, Ind.) – You are never too old to enjoy Halloween activities.
As kids grow older, they tend to be discouraged from trick-or-treating, but the fun doesn't have to stop there.
That's why Dearborn County Youth Ambassadors (DCYA), a youth branch of Dearborn County CASA, have come up with a Halloween-themed event that is just for middle and high school students in Dearborn County.
Teen Halloween 2020 will take place on Friday, October 30 from 6:30-9:30 p.m. at the Lawrenceburg Fairgrounds.
The event will feature a DJ, trunk or treat, a costume contest with cash prizes and a lantern release. The lantern release is a reschedule from World No Tobacco Day in May and will bring awareness to the 480,000 people who lose their lives annually to the negative affects of tobacco.
The first 200 youth will receive a free lantern to release at the end of the night.
Teen Halloween 2020 is free to attend and is sponsored by the City of Lawrenceburg and the City of Greendale.
"DCYA came up with the event. We came up with the event because we felt that this age range (kids/teens in grades 6-12) tend to be left out of fun activities in the community. Especially in the age of COVID where there has been even less for teens to do, we wanted something that focused solely on them. Furthermore, tobacco and substance abuse awareness is an exceedingly important topic, so what better event to have than one which combines teens and tobacco/substance abuse awareness. This will be the first annual. I would say our goal and purpose are a bit interchangeable. They are to firstly, spread awareness of tobacco and substance abuse/prevention, secondly, have an event that focuses on teens and gives them a positive outlet to have fun, and thirdly, celebrates "Red Ribbon Week". There are several organizations involved, first and foremost being "DCYA". DCYA is the youth branch of CASA and we are the ones putting all of this together. There are also lots of organizations who have volunteered to participate in the "Trunk or Treat" portion of this event such as, 4H, Dearborn County Extension, RSVP, Safe Place for Hope, Dearborn County Recycling Center, and the Dearborn County Extension. – Arissa Riley Dearborn County Youth Ambassador South Dearborn High School
Any agencies that would like to set up a trunk or treat vehicle or make a contribution, should contact Amy Rose at dcyainfo@gmail.com.