Wow.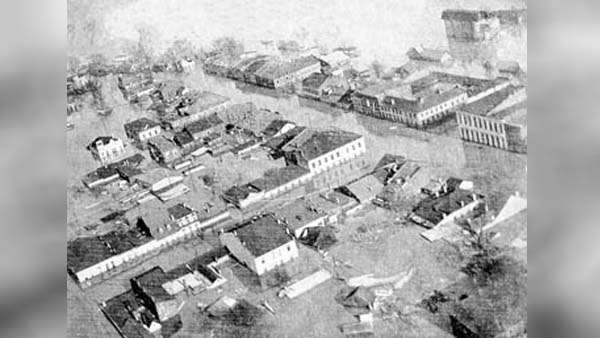 File photo.
(Lawrenceburg, Ind.) - The Flood of 1937 marked one of the worst natural disasters ever for much of the Ohio River Valley from Pittsburgh, Pennsylvania to Cairo, Illinois.
On January 26, 1937, the Ohio River crested at a record high of 80 feet in Cincinnati, nearly 30 feet over flood stage.
Approximately one-million people were left homeless, property losses reached $500 million, and 385 people died.
Locally, the water covered the gym floor at the old Aurora High School, now the Aurora Community Center, Lawrenceburg High School was under construction at the time and appeared to be in the middle of a lake, and Rising Sun was not severely affected by the flood's reach because the city was just high enough where only a couple blocks were swamped.
Below, is a Dearborn County Historical Society Facebook post with 1937 flood photos you may have never seen.