The closure is weather related.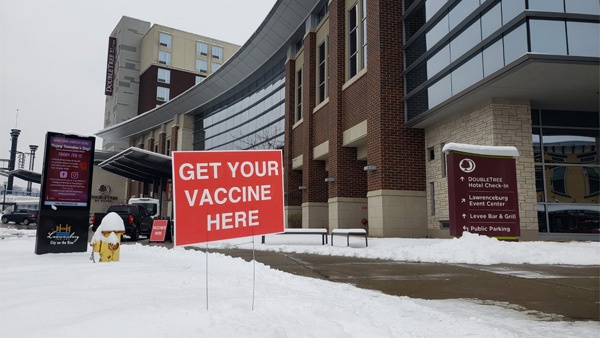 Photo by Travis Thayer, Eagle Country 99.3.
(Lawrenceburg, Ind.) - For the second time this week, the Dearborn County COVID-19 vaccination clinic will close due to weather.
Health officer Dr. Stephen Eliason tells Eagle Country 99.3 that the vaccination clinic at the Lawrenceburg Event Center will be closed on Thursday due to impending inclement weather.
The clinic was also closed on Tuesday due to a winter storm.
Eliason says volunteers will once again be calling individuals to reschedule appointments.
Individuals may also reschedule their appointment at ourshot.in.gov.