Bradley grew up in Holton and starred in four sports at South Ripley High School in the late 70's.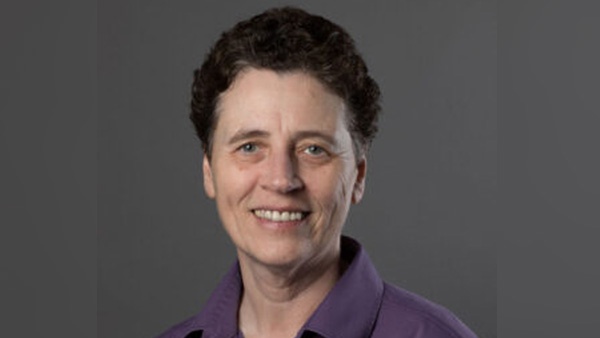 Deanna Bradley. Photo courtesy Saint Mary-of-the-Woods College.
(Terre Haute, Ind.) - Deanna Bradley Court has a nice ring to it.
Soon, that will be the name of the Saint Mary-of-the-Woods College basketball court.
The naming of the court is in recognition of the many accomplishments Bradley has had during her time at SMWC. Before doing big things at SMWC, Bradley called Eagle Country home growing up in Holton.
Bradley graduated from South Ripley High School in 1976 as a four-sport athlete. Fast forward to 2006 and she was enshrined in the Ripley County Basketball Hall of Fame, becoming the first female student-athlete from South Ripley High School to earn the honor.
In 1991, Bradley arrived at SMWC as the athletic director, and set out on a path that would bring significant changes to the college. One of the biggest changes she helped bring to fruition was making the women's basketball program the first scholarship program in school history in 1994. Today, SMWC has 14 varsity athletic offerings. Bradley was also instrumental in adding men's athletics to the college in 2015.
Her work as athletic director wasn't done there. Bradley spearheaded an effort to move SMWC from the National Small College Athletic Association to the United States Collegiate Athletic Association. The college will make another transition this July when they move to the NAIA as a provisional member.
Outside of her accomplishments as an athletic director, Bradley also led the SMWC women's basketball program as the head coach from 1992 to 2018. In that time, she led SMWC to a NSCAA National Runner-Up finish in 1999-200, qualified for the USCAA National Tournament five times, produced 35 USCAA All-Academic student-athletes, three All-Americans and two student-athletes who have entered the SMWC Hall of Fame.
And of course there is the Jeanne Knoerle Sports and Recreation Center that opened in the fall of 2014.
It is there that her name will be etched in SMWC history with the eventual naming of the court as Deanna Bradley Court.
"I am so thankful the Lord decided to send me to SMWC in August of 1991," said Bradley. "My time at the Woods has truly been a rewarding experience and I will forever hold so many people I have worked with along this journey, near and dear to my heart. Having the SMWC basketball court named in my honor is beyond anything I could ever have imagined, dreamed, or expected. I am eternally grateful and sincerely humbled to receive such a glorious blessing."
Bradley will retire as SMWC athletic director in May.
While she did not provide an insight into what retirement might look like, perhaps she will visit her parents in Dillsboro.