A multi-vehicle accident is impacting traffic on I-275 Eastbound at Petersburg.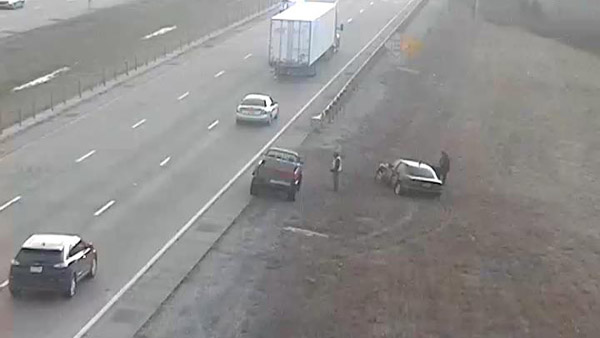 Ohgo.com photo
(Petersburg, Ky.) – A multi-vehicle crash has slowed Interstate 275 at Petersburg Thursday morning.
The wreck happened at about 8:00 in the eastbound lanes between the Carroll C. Cropper Bridge and the Petersburg exit.
Injuries are believed to be involved in the crash.
One lane of I-275 Eastbound is open at the crash scene. Traffic is backing up across the bridge into Indiana.
Listen to Eagle Country 99.3 or follow us on Twitter @eagle993 for the latest in local traffic.