The Sunman-Dearborn school board has approved a Memorandum of Understanding with North Dearborn Community Park group.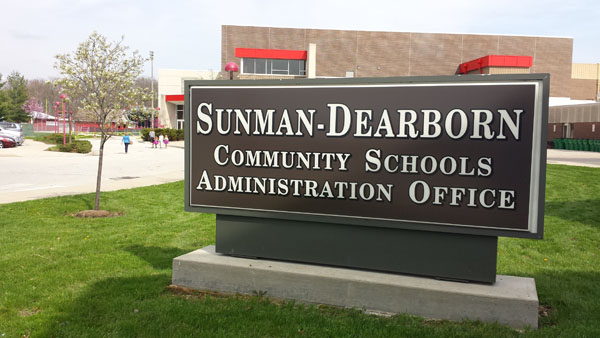 (St. Leon, Ind.) – Another use for the former North Dearborn Elementary property has been proposed.
The Sunman-Dearborn Community School Board approved last week a Memorandum of Understanding with the North Dearborn Community Park organization.
Under the MOU, 7.3 of the 23.48-acre property would be set aside for a community park.
North Dearborn Community Park would lease the land at no cost for 20 years but would have to maintain insurance.
While not legally binding, the MOU signals that a binding contract could be imminent.
A timeframe to start construction on the park has not been set in stone, but January 1, 2025, was mentioned at last week's board meeting.
The potential for a new community park does not take another proposed project off the table. Last month, the school corporation's agriculture program proposed a 70-thousand-foot education center that would feature classrooms, vocational instruction areas and more.
RELATED STORIES
Old North Dearborn Elementary Property Could Be Used for New Ag Education Center