The crash happened on October 2.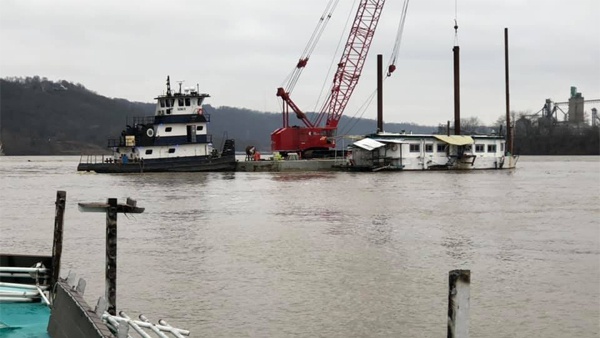 Photo via Ludlow Bromley Yacht Club Facebook.
(Ludlow, Ky.) – The Coast Guard has announced the cause of a barge accident that heavily damaged the Ludlow Bromley Yacht Club.
A barge crashed into the Yacht Club in the early morning hours of October 2.
Nobody was injured in the accident, but the Yacht Club was ruled a total loss.
On Thursday, the Coast Guard said in a news release that the mate on-watch fell asleep and failed to control the vessel before it crashed. Two other deckhands were also on board, but neither was on navigation watch duties.
The Coast Guard says they are taking action against the mate's Coast Guard Merchant Mariner Credential.
The name of the control operator has not been released as the case remains under investigation.
RELATED STORIES: