Fighting stigma remains a key focus in raising awareness of mental illness.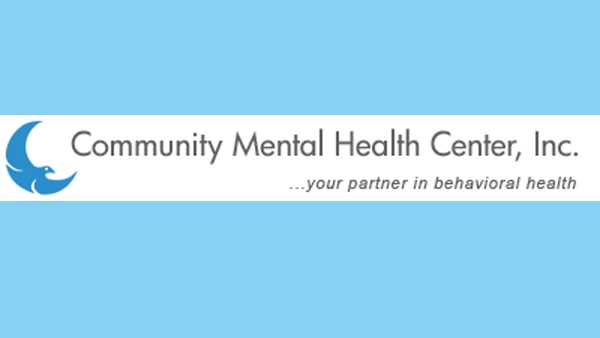 (Lawrenceburg, Ind.) - Each year, millions of Americans face the reality of living with a mental health condition. Community Mental Health Center, Inc., Lawrenceburg, other mental health providers, and advocates for mental health care throughout the United States are continuing to work together with hundreds of thousands of Americans to support mental health care services and to provide education about mental illnesses.
This mission is highlighted during national Mental Illness Awareness Week, celebrated October 4 through October 10 this year. "What People with Mental Illness Want You to Know" is the theme for this year's event. The event focuses on raising awareness of mental illnesses and their impact on individuals, families and society in general, and on replacing stigma surrounding mental illness with hope for treatment and recovery.
Mental Illness Awareness Week was established by Congress in 1990 in recognition of the efforts of the National Alliance for the Mentally Ill (NAMI) to raise mental illness awareness. NAMI has chapters in every state in the nation and is active in advocating for the rights of individuals with mental illnesses and lobbying for improved services. CMHC, Inc. and NAMI hope everyone will talk about mental health and share what they know and what they learn with family, friends and others. This is also a time to free everyone from stereotypes that too often discourage people from getting help when they need it. There is hope for renewal and recovery. We can all make a difference in the lives of family, friends and others who experience mental illness.
One in five adults experiences mental illness problems every year, and 50% of chronic mental illness begins by age 14. Although many people today understand mental illness is a medical condition, there are too many myths surrounding mental health conditions, and with these myths comes stigma, misunderstanding, and discrimination. NAMI and CMHC, Inc. are working to help break down myths and increase understanding today and every day.
"We know we are making progress every day in helping individuals and communities become more aware of the need for mental and emotional wellness. At the same time, the stigma attached to mental illness can still make people hesitant to seek treatment," said CMHC Executive Director Greg Duncan.
Unfortunately, there can be long delays – sometimes decades – between the first appearance of symptoms and when people get help. In 2018, 43% of adults and 50% of children in the United States with a diagnosed mental illness received treatment. You are never alone. Know where to find help when it is needed. Many people begin with their primary care doctor. Many start by confiding in a close family member or friend. Don't be afraid to speak up.
During Mental Illness Awareness Week, NAMI works to educate the public, eliminate stigma, and advocate for better access to mental health care. Each year, NAMI's efforts grow stronger. NAMI calls on everyone to join the organization in raising awareness by sharing the "What People with Mental Illness Want You to Know" campaign and helping to dispel harmful myths. Caring is a simple word, but a powerful way to change lives for people affected by mental illnesses. For more information about the "What People with Mental Illness Want You to Know" campaign, visit NAMI's website at www.nami.org.
Early identification and treatment is vital – by getting individuals the treatment they need early, recovery is accelerated and the brain is protected from further harm related to the course of illness. The best treatments for serious mental illnesses today are highly effective – between 70 and 90 percent of individuals have significant reduction of symptoms and improved quality of life with a combination of medication and psychosocial treatments and supports. The economic cost of untreated mental illnesses is about $200 billion each year in the United States.
At the same time this year's celebration is happening, NAMI is carrying on its campaign to fight the stigma surrounding mental illness. Stigma harms those working to address mental illness by shaming them into silence and preventing them from seeking treatment. To many, negative terms applied to individuals with mental illness are seen as clever or inoffensive, but these terms are often hurtful and upsetting to those experiencing mental illness.
"Taking an overall wellness approach, we have to understand that mental health and physical health interact to affect the whole person," said Mr. Duncan. "You would not neglect your physical health if you knew you had a problem that needs to be addressed. You should be able to take that same approach with your mental health."
For more information about services offered by Community Mental Health Center, Inc., please call (812) 537-1302 for the location of an office near you, or visit CMHC's website at www.cmhcinc.org for more information.
All services of Community Mental Health Center, Inc. are provided without regard to race, religion, disability, gender, color, age, national origin, ancestry, ethnicity, sexual orientation, political belief, status as a veteran, or any other characteristic protected by federal, state or local law.