Community members are being asked to help "fill the pool", in addition to other upgrades.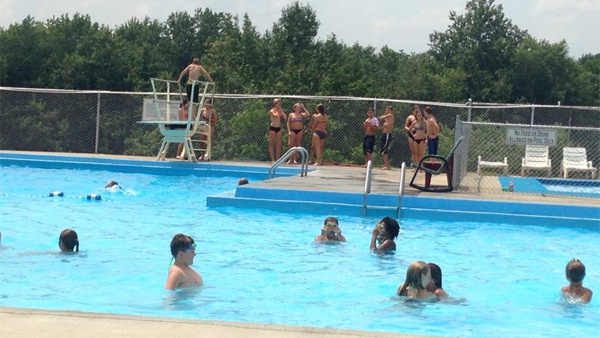 Kids enjoying the city pool in 2019. Photo provided.
(Aurora, Ind.) – The City of Aurora is asking for the community's help to "fill the pool".
The concept is not a new one. In the late 1950's and into the 60's, the community came together to raise the money to design, build, and eventually fund the opening of the City Pool in 1967.
Over 50 years later, the pool has been riddled with problems, and has become economically unfeasible. The Aurora Pool did not open in 2020 due to COVID-19 concerns. The City took that opportunity to look into how to upgrade the facility.
The City has agreed to finance $2.5 million towards a project to revitalize the City Pool. The City's Executive Office has organized a volunteer committee who has been meeting the past few months to plan a "dream pool".
The dream features lap lanes capable of hosting outdoor swimming events, water volleyball court, slide, zero entry section with a play feature for children, heating element to extend the pool season into the early spring and late fall, two-way concession stand for park and pool patrons, public Wi-Fi, and more.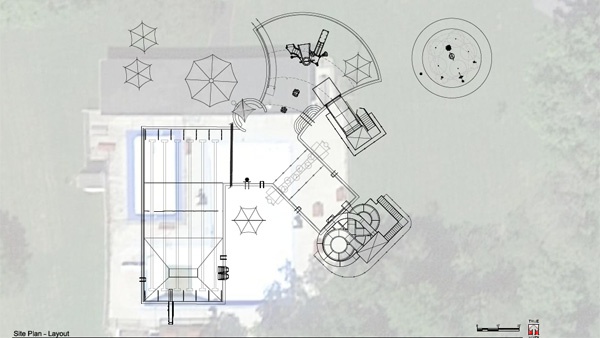 Site plans for the City of Aurora's "Dream Pool". Photo provided.
"The pool is a long-term investment which we hope improves Aurora's quality of life, encourages people to live an active and healthy lifestyle, and to give residents another reason to call Aurora home," said City Manager Derek Walker.
Unfortunately, Walker does not believe the City's financing will be enough to provide an exceptional facility to the community. That is why a one-million-dollar fundraising goal has been set for the project.
"We hope to get a portion of this through grants and other sponsorship opportunities but will need the whole community's help to reach this goal," Walker added.
As part of the fundraising efforts, a 3-on-3 Basketball Tournament series will be held at the Aurora Recreation Community Center with proceeds benefitting the "Fill the Pool" Fund.
The tournament will tip-off on Saturday, March 13 with a Women's 3-on-3 Tournament, followed by a Men's Tournament on March 20 and a Youth Tournament on March 27.
The City asks all community members to consider participating or becoming a sponsor of the event. Sponsors will have their company logo placed on the back of tournament shirts.
For questions on registering for the event or becoming a sponsor, contact Denise Rose, Director of Parks and Recreation, at 812-290-1070 or by following the Aurora City Pool Facebook page.
The City of Aurora will be holding additional events and sponsorship opportunities throughout the year. Donations to the pool project can be made starting Monday, February 1 by donating to the City of Aurora Parks Donation Fund.