Downtown residents and businesses are eligible for potential upgrades.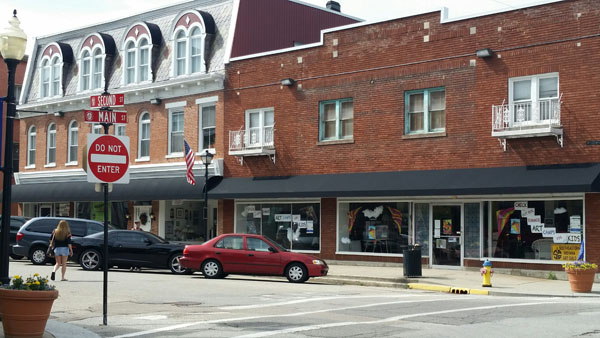 (Aurora, Ind.) - The City of Aurora is now taking applications for 2020 Facade Improvement Matching Grants.
In 2016, the City of Aurora created the Downtown Strategic Revitalization Project to stimulate efforts to improve the street appearance of historic downtown Aurora's central business facades to help stimulated the business environment.
Central to the downtown revitalization is the Facade Improvement Matching Grant and Sign Grant Program for residential and commercial properties located within the core business district.
New in 2020, eligible property owners in the Westside neighborhood accessible off State Road 350 may apply for facade improvement grants.
Grants are limited to exterior preservation, restoration or rehabilitation of real properties, including signage improvements identified on eligible sites. A minimum Facade Improvement project application is $1,500.
Eligible exterior facade improvement projects include windows, doors, signage, tuck-pointing, paint and or restoration of architectural features.
All facade grants awarded require a matching expenditure by the owner or tenant up to $5,000 per grant.
The sign grant does not require a match for match option. However, sign grants will pay for up to $3,000 on a new sign. Any fees beyond that will be paid for by the applicant.
Applications are due February 28, 2020 before 4:00 p.m.
Completed grant applications should be submitted to the City of Aurora, Attn: Mayor Mark A. Drury, P.O. Box 158, Aurora IN 47001. Applications may also be submitted to the Clerk Treasurer's Office at Aurora City Hall, 235 Main Street.
For more information, contact Jarrad Holbrook at jholbrook@indianalandmarks.org.
Recommendations for grant recipients will be given at the City Council meeting on March 9.