The incident took place in the early morning hours of June 30.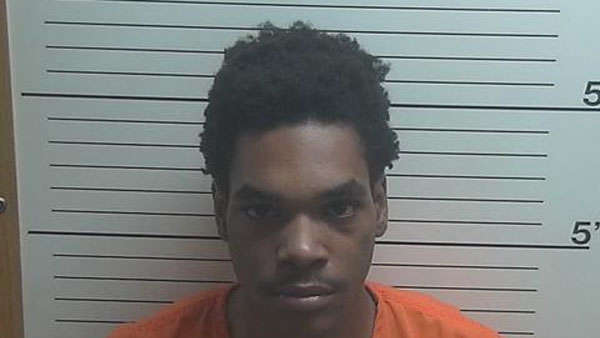 Tedarius C. Huddleston. Photo by the Dearborn County Sheriff's Office.
(Lawrenceburg, Ind.) – A Cincinnati man was arrested following a high-speed chase in Dearborn County.
Tedarius C. Huddleston, 19, was taken into custody on June 30 and charged with Resisting Law Enforcement (Level 6 Felony), Carrying a Handgun Without License (Class A Misdemeanor), and Possession of Marijuana (Class B Misdemeanor).
According to a probable cause affidavit, Huddleston was seen traveling at a high rate of speed on westbound U.S. 50 in the early morning hours of June 30.
Lawrenceburg Police caught up to the vehicle near Front Street and paced Huddleston's vehicle at approximately 57 MPH in a 30 MPH zone.
The vehicle proceeded through a red light at Doughty Road before coming to a stop. Officers say they detected a strong odor of marijuana while approaching the vehicle.
Huddleston allegedly told officers he was trying to get to Steak and Shake because he does "DoorDash".
While checking for warrants and driving history, Huddleston allegedly took off at a high rate of speed continuing into Aurora at speeds over 100 MPH.
Huddleston's vehicle was slowed by stop sticks in the area of Moore Street. He eventually stopped his vehicle near Manchester Landing.
During a search of the vehicle, officers allegedly located a large bundle of cash in the center console, a digital scale and a baggie containing 28 grams of marijuana. Six more baggies were located in the trunk, containing 30 grams each.
After surveillance video review, officers were also able to locate a black Smith and Wesson M&P 45 caliber semi-automatic pistol at the intersection of U.S. 50 and State Road 48. The pistol was loaded with one round in the chamber and seven rounds in the magazine.
Huddleston is held in Dearborn County Law Enforcement Center on $35,000 cash bond. He is scheduled for a pre-trial hearing on August 4.