The project is slated to begin in early May.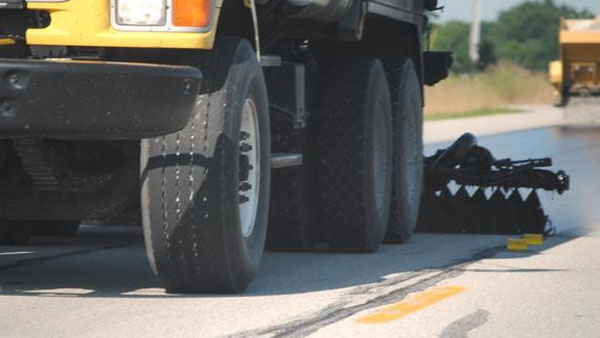 Photo provided.
(Rising Sun, Ind.) – A chip seal project is planned for State Road 56 in Ohio and Switzerland counties.
Indiana Department of Transportation maintenance crews plan to begin the chip seal operation in early May. Work will take place near Walnut Street in Vevay to Glen Meadow Drive in Rising Sun.
INDOT officials say the project could start as early as Monday, May 3, weather permitting.
Chip seal operations typically last around three to four days per location. Work is completed under lane closures with flagging to prevent damage to both vehicles and the roadway.
According to INDOT, chip seal is a cost-effective pavement preservation technique that is utilized throughout the state, saving an estimated six to 14 dollars in taxpayer expenditures for every dollar invested in extending the life of a roadway.
Motorists should slow down, watch for stopped traffic and drive distraction-free in and near all work zones.