The pursuit occurred last Thursday in Dearborn and Ripley counties.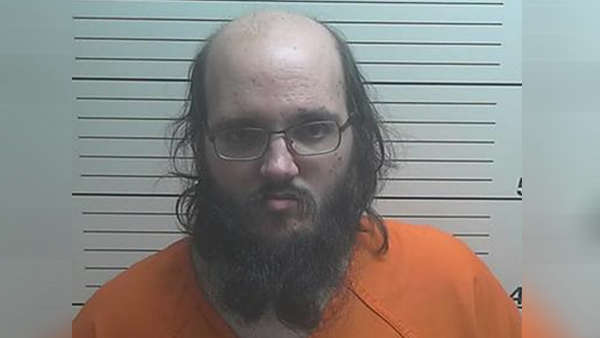 Vincent Harris. Photo by the Dearborn County Sheriff's Office.
(Dearborn County, Ind.) - Formal charges have been filed against a Sunman man that led a police pursuit through Dearborn and Ripley counties last week.
Vincent Harris, 32, is charged with three counts of Attempted Battery Against a Public Safety Official (Level 6 Felony), Resisting Law Enforcement (Level 6 Felony), and Reckless Driving (Class C Misdemeanor).
The charges stem from a January 5 pursuit that started on State Road 48 at Wilson Creek. Lawrenceburg Police observed Harris traveling 50 MPH in a 35 MPH zone and attempted to make a traffic stop.
According to a probable cause affidavit, Harris failed to stop and continued onto U.S. 50.
At the intersection of Tanners Creek Drive, Harris stopped for a red light. At that time, a second Lawrenceburg Police officer arrived and parked in front of Harris' truck.
While attempting to get the driver to exit the vehicle, officers say Harris sped away, nearly striking one of the officers in the process.
The pursuit continued westbound on U.S. 50, where Harris allegedly reached speeds near 100 MPH. According to court documents, Harris drove his truck into an Aurora Police cruiser on Dixon Street.
He was eventually stopped on Legion Road in Ripley County, but not before maneuvering around numerous stop sticks and traveling westbound in the eastbound lane of U.S. 50.
Once stopped, police say Harris refused to exit the vehicle, but was eventually removed using police K9.
Harris made his initial appearance in Dearborn County Court this week. He remains held in the Dearborn County Law Enforcement Center.
RELATED STORIES
Police Pursuit Starts in Dearborn County, Ends in Ripley County