These fritters will go on sale starting Friday, February 14.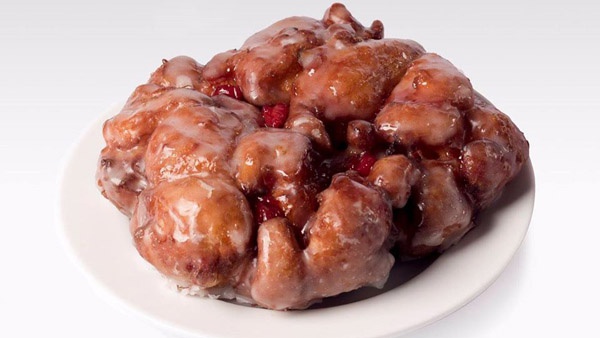 (Aurora, Ind.) - Treat yourself by grabbing a cherry fritter at DJ's Bakery for a limited time only.
These tasty baked goods go on sale just in time for President's Day (or send to a loved one on Valentine's Day). Either way, you will not want to miss out on the 1st ever cherry fritter sales.
They will only be sold Friday through Sunday, February 14-16.
Cherry fritters are $1.29 each or $12.00 per dozen. You can order online or stop by in store to place your order.
For more information, head over to DJ's Bakery Facebook page.
Don't forget to grab extra and drop them off at the Eagle's nest!