The new rig will help the department better serve Dearborn County.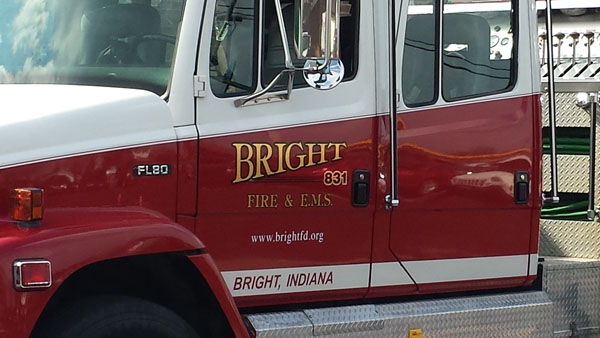 (Bright, Ind.) –Bright Fire and EMS is searching the market for a new ambulance.
Dearborn County Council recently approved $224,658 in funding that will help Bright Fire replace one of their current ambulances that has been hampered with mechanical issues.
Fire chief David Shumate told Eagle Country 99.3 on Friday that the funding is expected to start in January.
"We'll start right now a search," Shumate said. "We'll get the ambulance and then work out a contract with the company so that we can get it paid for when the funding comes in."
The new ambulance will allow Bright Fire and EMS to better serve Dearborn County.
One of the department's current ambulances is a 2011 Dodge with 98,000 miles. Nearly $19,000 in maintenance fees have been put into the vehicle since 2017.
"We cover about a third of the residents in Dearborn County, so we have a big territory and we use that squad so we can take care of the sick and injured," said Shumate.
Community members can do their part to help Bright Fire and EMS by attending the Bright Fireman's and Community Festival on Friday, July 26 and Saturday, July 27.
The annual event is Bright Fire and EMS' biggest fundraiser of the year.