Deputy superintendent Jim Detwiler is diagnosed with multiple myeloma.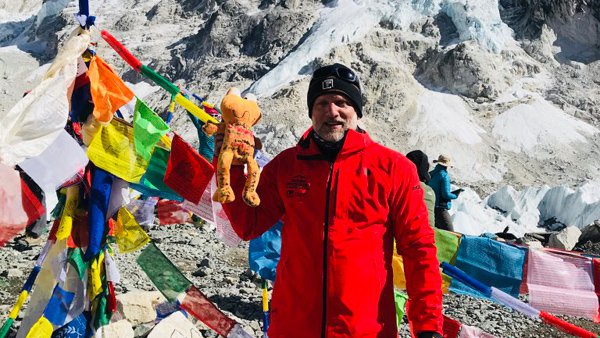 (Boone County, Ky.) - A Boone County Schools administrator is back home, resting after climbing Mount Everest.
Jim Detwiler was greeted Saturday by family and friends at the Cincinnati-Northern Kentucky International Airport. He has returned home after a 12-day journey up the world's highest mountain.
Detwiler is suffering from multiple myeloma, an incurable form of blood cancer. He was diagnosed in 2016.
Joining a group from Moving Mountains for Multiple Myeloma, he used the climb to raise money for research into the disease.
You can make a contribution to Detwiler's fundraising for a multiple myeloma cure at https://www.movingmountainsformultiplemyeloma.com/kalapathhar18/blog/jim-detwiler?fbclid=IwAR15Ie7OuT6qrM08dqgL8cGpZy0_VWT173lji5kfPCliEG9sACXKJ1xkXz0/. So far, he has raised about $30,000.