The first sites will open the week of Feb. 1.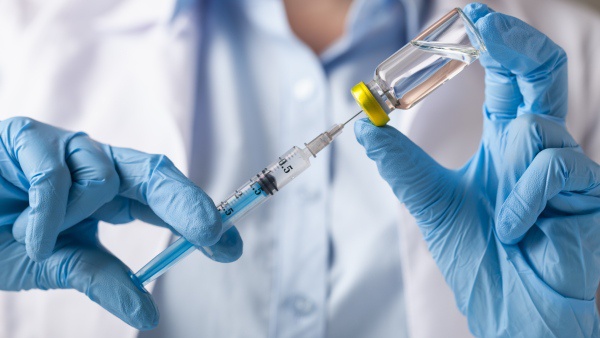 Shutterstock photo.
(Frankfort, Ky.) – Kentucky Governor Andy Beshear has announced a new partnership that is expected to significantly increase the speed of COVID-19 vaccinations across the commonwealth.
State officials and Kroger leadership announced Thursday a partnership to open drive-through vaccination sites beginning the week of February 1.
Kentuckians in Phase 1A, 1B and 1C will be eligible to receive the vaccine.
Phase 1A includes long-term care facilities, assisted living facilities, and healthcare personnel. Phase 1B is for first responders, anyone age 70 and older, and K-12 school personnel, while Phase 1C is made up of individuals 60 and up, anyone over 16 with highest risk COVID-19 risk conditions, and all essential workers.
"Last year, when we were wondering when anybody who wanted a COVID-19 test would be able to get one, Kroger made that a reality. That testing partnership created the national model for surge testing," said Gov. Beshear. "These drive-through vaccination sites are fantastic news for all Kentuckians, and we're grateful to the entire Kroger team for making it possible. Your help in this effort will save countless lives."
The Governor urges Kentuckians to be patient as vaccine allocations from the federal government are still far too small to cover everyone in Phase 1A, 1B and 1C who wants to be vaccinated.
The state wants to get vaccines into arms as quickly as possible. The goal is to administer 90% of vaccines within one week of their arrival at a distribution site.
"I know people are understandably anxious and want to get the vaccine as soon as they can, especially those who are high-risk. We want to do our very best to put those people in the front of the line, but we also need to move quickly so vaccines don't just sit in a freezer, helping no one," said Gov. Beshear. "The faster we increase our vaccination numbers, the safer we all will be, because we will get closer to herd immunity as a state more quickly. That's the overarching goal, so we ask Kentuckians to bear with us if they have to wait a little while in order to get an appointment."
On January 28, the governor will reveal more details on drive-through vaccination sites and how to sign up.