Dr. Grime provides a few bad habits to avoid.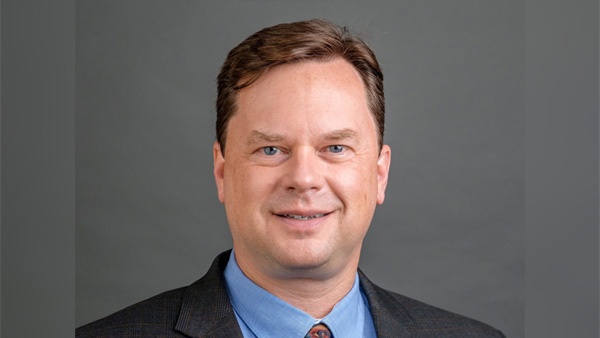 Dr. Grime. File photo.
Back-To-School Prep
Students get excited. Athletes start two-a-days. Parents buy school supplies, new clothes and shoes. They arrange haircuts, get sports physicals, buy new glasses and arrange for all sorts of last minute "back to school" things to be accomplished or purchased.
For example, getting a new backpack. While previously considered a just a fashion statement or only a way to move things in between home and school, backpacks have also become a critical back-to-school supply. So, it's important to select – and use – them safely and appropriately.
What is Weighing Down Your Child?
It may not seem problematic, but research shows that lugging around an overly stuffed backpack day after day can cause injury and real pain. However, that repetitive act can be proactively addressed. Many things lead to back pain – sports injury or exercise strain, poor posture while sitting or even long periods of inactivity. And some kids experience backaches simply because they're lugging around their entire locker's worth of books, school supplies, and assorted personal items all day long. It's a problem with an easy solution: lighten up what weighs your child down.
How Heavy is Too Heavy?
Most doctors and physical therapists agree that kids should carry no more than 10% to 15% of their body weight in their packs. Parents and students alike should remain aware says Dr. Grime from Beacon Orthopaedics & Sports Medicine. "Carrying a too-heavy pack can lead to back problems and muscle strains," he said. He went on to say that "too heavy backpacks have even created tripping hazards."
How Do I Choose the Right Backpack?
While school backpacks come in all sizes, colors, fabrics and shapes, The American Academy of Pediatrics (AAP) recommends that parents look for the following when choosing the right backpack:
A lightweight pack
Two wide, padded shoulder straps
A padded interior side (that sits against the student's back)
Multiple compartments
Go ahead and let your child express his/her personal sense of style, but make sure they do so safely. They use the strongest muscles in the body — the back and abdominal muscles — to support the weight in the pack. When worn properly (over both shoulders), they distribute the weight more evenly across the body. This helps to lessen back, shoulder and neck injuries.
A Few Bad Habits to Avoid:
When a backpack filled with books, is incorrectly placed on the shoulders, the weight's force can pull a child backward. To compensate, a child may bend forward at the hips or arch the back, which can cause the spine to compress unnaturally. The heavy weight might cause the development of shoulder, neck, and back pain.
When the backpack is worn over just one shoulder (for whatever reason), the young person may end up leaning to one side to offset the extra weight. They might develop lower and upper back pain and strain their shoulders and neck.
Using backpacks with tight, narrow straps that dig into the shoulders can interfere with circulation and nerves. These types of straps can contribute to tingling, numbness, and weakness in the arms and hands.
Actions for Parents to Take Regarding Backpacks as School Year Begins
Instruct students to use their locker or desk more throughout the day, storing their books and supplies, thereby not carrying so much in the backpack all day long.
Encourage them to limit carrying unnecessary items — laptops, cell phones, and video games that can add extra pounds to a pack.
Instruct them to bring home only the books needed for homework or studying each night.
Make sure they pick up the backpack the right way -- bending at the knees and grab the pack with both hands when lifting it to the shoulders.
If your child begins to experience neck or back pain, you may want to visit the professionals at Beacon Orthopaedics. They treat patients of all ages for various injuries and ailments. You can always schedule a diagnostic appointment at any one of the area Beacon locations. You can even go to one of their Saturday morning injury clinics or urgent care facilities throughout the area, if needed.
Go to www.beaconortho.com or call 513-354-3700 to find a nearby Beacon location or to schedule an appointment.