The Batesville Community Education Foundation (BCEF) will be conducting its annual fundraising campaign from August 15 through September 8.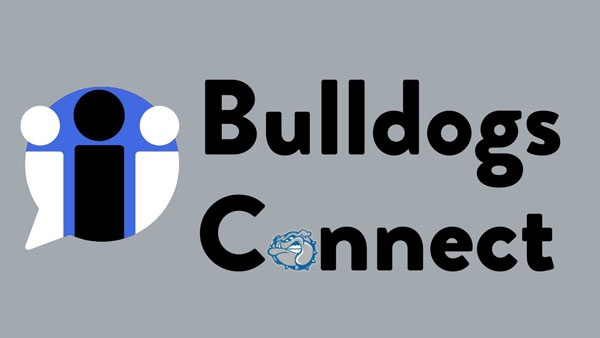 (Batesville, Ind.) - With the launch of a powerful new online tool to connect Batesville High School (BHS) students and alumni to each other, to mentors, and to businesses for career networking advice and job placement, the Batesville Community Education Foundation (BCEF) will be conducting its annual fundraising campaign from August 15 through September 8.
"Our foundation has been working behind the scenes on this project for more than a year," said Anne Wilson, BCEF executive director. "Bulldogs Connect is a closed-access platform that will allow our high school students and Bulldog alumni to get career advice and find out about jobs from other Batesville Bulldogs. In a global working world, we thought it was still important for Bulldogs to connect with others who have a shared educational and community experience. This platform will provide that opportunity to develop meaningful career connections, Bulldog to Bulldog."
The Bulldogs Connect platform is provided by PeopleGrove, Inc., a California-based company that specializes in providing mentor-focused communities. While PeopleGrove primarily works with college communities, BCEF contracted with the company to build and personalize the platform to suit the needs of Batesville's public K-12 school corporation.
"I first learned about PeopleGrove in a magazine article from a small college in the Midwest where one of my sons attended. Similar in size to Batesville's school corporation, this college was using PeopleGrove to connect its students to alumni who had a common educational experience," Wilson said. "Batesville shares a lot of similar traits with this college. We are a small community with an educational system where being connected to your roots and to others helps students, no matter whether they remain locally or go to one of the coasts. I reached out to PeopleGrove and to other vendors to see if they would be willing to build something similar for us, even though we are K-12. After months of research and work on obtain funding for the platform build, the Bulldogs Connect platform was finalized with PeopleGrove's help during the pandemic shutdown."
The platform will feature a variety of different connection opportunities for users: a matching quiz to show students and BHS alumni others who share similar careers or goals, a mentorship feature to get direct advice, an alumni directory (also helpful to those who coordinate class reunions), a jobs board where any user can post job they hear about, online groups devoted to those in targeted focus areas, a discussion board for general career advice, as well as a relocation hub for those who would like to come back to the Batesville area to live.
"We've integrated our local business sponsors onto to the platform, too," Wilson added, "as well as any Batesville Community School Corporation (BCSC) staff who want to offer their advice. BHS students will create a profile during school as part of the curriculum and then use the platform as they advance through school. As they approach graduation, our hope is that they will look to Bulldogs Connect as a vital outreach tool to help them find a job or decide on a career goal."
A $20,000 grant from the Rising Sun Regional Foundation (RSRF) allowed BCEF to afford the start-up costs of the Bulldogs Connect platform. Because BCEF intends to provide the platform free of charge to all BHS students and alumni, BCEF is conducting its annual campaign from August 15 through September 8 to raise money for the annual platform license fees and for other vital BCEF program needs.
"We are a small foundation, so taking on the cost of providing this unique platform is not one the board of directors took lightly," Wilson commented. "But the BCEF board has always been willing to think outside the box when it comes to our initiatives. Our highly successful flexible learning spaces project is proof of that. This is innovative yet practical at the same time. But it costs money to provide and we're asking our community to help us by supporting our annual campaign."
BCEF's 2020 annual campaign will feature some items for purchase—handmade signs by BPS school counselor Claire Porter and engraved boulders by Batesville Monument—as well as will accept monetary donations. Campaign designs offer some Bulldog-themed items, as well as Batesville-focused creations. An online catalog is available at BatesvilleEducationFoundation.org. The foundation hopes to raise $20,000 this year to support Bulldogs Connect and other initiatives.
"At BCEF, we were fortunate that the pandemic didn't change our goals," Wilson concluded. "Honestly, when we first developed this idea, there was a plethora of jobs available and we hoped to connect our students and alumni to those opportunities by leaning into the Bulldog connections. Some of those opportunities are still there, but we also now realize the needs of many of our alumni who may have been furloughed or downsized due to COVID-19. One thing I think we all have learned through this struggle is how vital personal human interaction is. Bulldogs Connect is BCEF's way to provide that Batesville hometown touch no matter where you are, while also helping our Batesville business sponsors find employees. It's a win-win for everyone.
"We are hoping the Batesville community will support this new program through our annual campaign and help us reach our goal. It uses the power of the Bulldog community to drive career success and personal relationships while giving our alumni a chance to reconnect. Bulldogs helping Bulldogs. The way it should be."