The drug deal was allegedly set in motion by an inmate in the Ripley County Jail.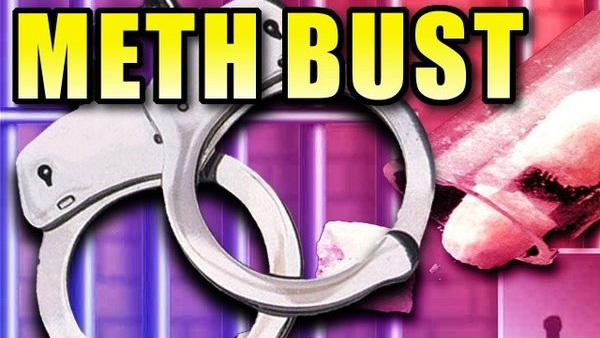 (Batesville, Ind.) - A Batesville woman has been jailed for attempting to deal in methamphetamine.
Five drug-related felony charges were filed against Vanessa Thielking on May 28, according to The Batesville Herald Tribune.
Thielking landed on the radar of Indiana State Police after making contact with Ripley County Jail inmate Phillip Mourey through an inmate phone and email system.
After reviewing call logs and emails, police determined that Thielking had agreed to participate in a drug deal at a home on State Route 128 in Miamitown, Ohio.
On February 12, police say Thielking dropped off a passenger at the home before leaving the area. She was later pulled over for speeding.
During questioning, Thielking allegedly admitted to traveling to the location in Miamitown to locate a large amount of methamphetamine.
According to a probable cause affidavit, the money made from selling the methamphetamine would have been used to get Mourey out of jail.
Thielking is charged with with Conspiracy to Deal in Methamphetamine at Least 10 Grams (level 2 felony), Attempt to Deal in Methamphetamine (level 2 felony), Conspiracy to Commit Possession of Methamphetamine (level 3 felony), Attempt to Commit Possession of Methamphetamine (level 3 felony), and Aiding, Inducing or Causing Dealing in Methamphetamine (level 4 felony).
This is not Thielking's first run-in with the law. She pleaded guilty to Possession of Cocaine in August of 2018.
Thielking is currently held in Ripley County Jail on $25,000 cash bond.
A jury trial is scheduled for November 19 at 9:00 a.m.