The charge stems from an incident on December 21.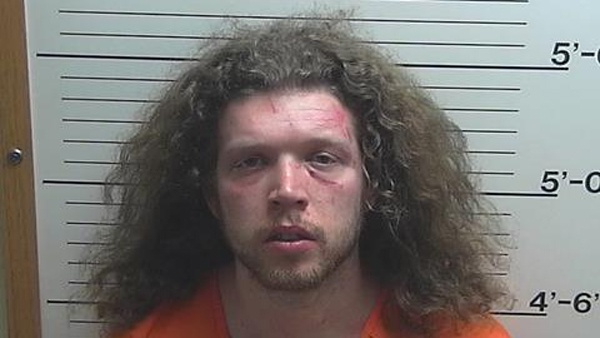 Zechariah E. Morris. Photo by the Dearborn County Sheriff's Office.
(Aurora, Ind.) - An Aurora man is accused of domestic battery and strangulation.
Aurora Police were dispatched to a Conwell Street apartment building on December 21.
Upon arriving at the scene, police encountered Zechariah E. Morris, 26, standing outside the apartment. When approached about what happened, Morris stated their was an argument between a man and a woman. All he would say after that was, "look at me."
Police say Morris had scratches on his face and chest.
A woman inside the apartment told police that Morris had become angry after reading text messages on her phone and placed his hands around her neck, making it hard for her to breath.
According to a probable cause affidavit, Morris told the victim she wasn't getting her phone back and then grabbed paper towels and lit them on fire in the bedroom.
Police again tried to speak with Morris about what happened. He allegedly said "he is used to it and it was between him and the woman."
While being placed under arrest, police say Morris attempted to flee.
Morris is charged with Resisting Law Enforcement (Class A Misdemeanor), Interference with Reporting a Crime (Class A Misdemeanor), Criminal Mischief (Class A Misdemeanor), Strangulation (Level 6 Felony) and Domestic Battery (Class A Misdemeanor).