Merrill and Linda Hutchinson, founders of the ministry Rock Solid Families, are bringing their message to Eagle Country 99.3 each Sunday.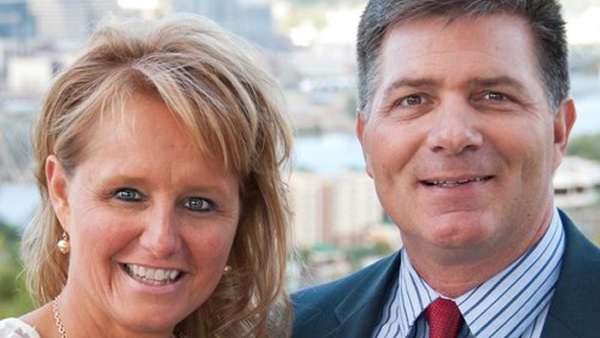 Merrill and Linda Hutchinson are the hosts of Rock Solid Radio, a new program on Eagle Country 99.3. Photo provided.
(Lawrenceburg, Ind.) - Rock Solid Radio, a new Eagle Country 99.3 show, is helping to build a stronger community one family at a time.
Merrill and Linda Hutchinson from Rock Solid Families bring 60 years of combined experience in teaching, counseling, and coaching to the conversation about marriage, parenting, and personal wellness.
The Hutchinsons have lived and worked in southeastern Indiana their entire married life and care deeply about their community.
They worked jobs in education and counseling up until they had the opportunity to go into ministry.
"We were presented the opportunity to create our ministry for something we see a passion for, that we love to do. That's working with families, primarily in marriage, parenting. We are coaches for those families," says Merrill.
"We see a huge need in our community to empower, strengthen, and equip families," Linda adds.
They believe that a rock solid community, school, church, or business starts with Rock Solid Families. Neither one claims to have all the answers, but they trust in a God who does.
Join Merrill and Linda for Rock Solid Radio every Sunday night from 7:30-8:00 p.m. on Eagle Country 99.3 as they talk faith, family, and fitness on Rock Solid Radio. The show premiers on Sunday, October 7. Past shows will be available on our Podcast page.
"We're going to be talking about where we came from, our history, and what Rock Solid is about and what that means," Merrill says.
For more information about Rock Solid Families go to www.rocksolidfamilies.org or call (812) 576-ROCK.