The event will take place in downtown Lawrenceburg.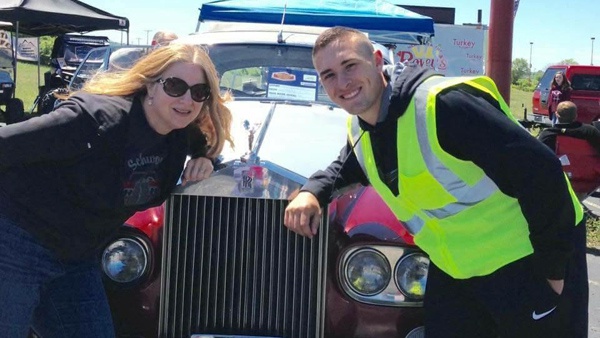 The inaugural Cruisin' To A Cure For ALS raised over $15,000 for the ALS Foundation. File photo.
(Lawrenceburg, Ind.) - If you like classic cars, motorcycles and race cars, downtown Lawrenceburg is the place to be this weekend.
The 2nd Annual Cruisin' To A Cure For ALS takes place Sunday, May 6 from 9:00 a.m. to 5:00 PM on Walnut and High streets in downtown Lawrenceburg.
Logan Lawrence, a senior at Lawrenceburg High School, created the event last year in memory of his late grandfather, Carlos Lawrence, who passed away from ALS or Lou Gehrig's Disease.
The inaugural event held at the old Hollywood Casino overflow lot on U.S. 50 in Greendale featured over 400 classic cars and raised more than $15,000 for the ALS Foundation.
"I was really honored to do it for ALS and ALS was happy to receive that check," said Lawrence. "I had the feeling of being able to help plenty of others that have suffered through ALS because that money goes to research."
Logan says this year's show could feature as many as 500 to 600 cars, and will include 100 awards and $1,000 in cash prizes.
"I think its going to be great for the community because we are raising money for ALS, but still a majority of the businesses downtown are supposed to be open, so people attending the show can go into those businesses and just experience downtown," said Lawrence.
Anyone interested in registering a car in the show may do so the day of the event from 9:00 A.M. to noon.
For more information, visit the Cruisin' To A Cure For ALS Facebook page.
HEAR EAGLE COUNTRY 99.3'S INTERVIEW WITH LOGAN LAWRENCE IN THE AUDIO PLAYER BELOW.