The first of three festivals take place this weekend in Dover.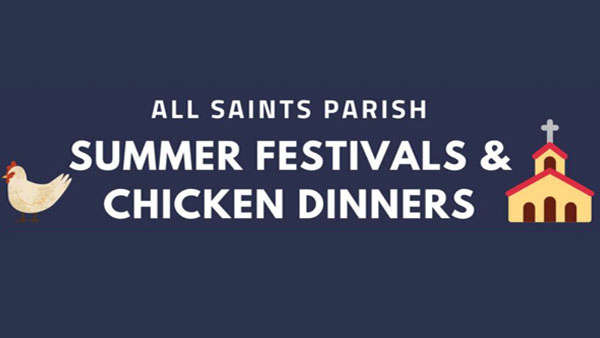 (Dover, Ind.) – Chicken dinners, live music, beer garden, ice cream and more will highlight the upcoming All Saints Parish Summer Festivals.
All Saints Parish will host three separate events throughout the remainder of summer.
The first summer festival will take place at St. John in Dover on Saturday, July 16 and Sunday, July 17, followed by:
St. Martin in Yorkville on July 23-24
St. Paul in New Alsace on August 13-14
At each event, chicken dinners will be served on Sundays only from 11:00 a.m. to 5:00 p.m. or until sold out. Cost is $15 for adults and $7 for children.
Other activities include B&G ice cream, Kiddie Land, gaming, beer garden, and live music.
Live music will take place on Saturday nights. The lineup is as follows:
Yorkridge Boys – Saturday, August 16 at St. John
Austin Tyler Lee Band – Saturday, July 23 at St. Martin
Misty Creek – Saturday, August 13 at St. Paul
Attendees will also be able to enjoy the Eucharistic Miracles Religious Exhibit.
A 5K Country Run/Wal has been scheduled for Sunday, July 24 at 9:30 a.m.
For more information, visit ALL SAINTS PARISH – GUILFORD INDIANA (allsaintscatholic.net).