F&E Aircraft Maintenance's expansion will create nearly 250 full-time positions.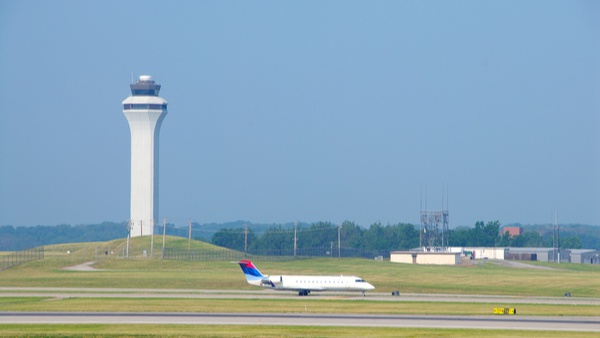 Shutterstock photo.
(Hebron, Ky.) – A groundbreaking was held Tuesday at the site of FEAM AERO's new three-bay hanger at Cincinnati/Northern Kentucky International Airport.
Governor Andy Beshear joined local officials from Boone County and leaders from F&E Aircraft Maintenance (FEAM AERO) to celebrate the $40.2 million investment that was announced in March.
The company's new hangar at CVG will create nearly 250 full-time positions, including at least 124 Kentucky-resident jobs.
The 150,000-square-foot facility will house Boeing 767 aircraft. Jobs created at the new hangar will include aircraft mechanics and technicians, ground support equipment mechanics, administrative personnel and management positions.
"The momentum we are seeing across the commonwealth is not possible without existing companies continuing to invest and to believe in our communities," Gov. Beshear said. "This expansion will provide a huge boost to the Northern Kentucky economy and provide incredible job opportunities for the region. I am thrilled to be here today celebrating this groundbreaking and am excited to see FEAM AERO continue to succeed here in Kentucky."
Leaders at the company, which currently employs 300 people at CVG, noted the new operation will provide ample aircraft maintenance capacity and resources for its growing airline customer base in support of cargo operations such as Amazon and DHL.
Boone County Judge/Executive Gary Moore congratulated FEAM AERO on the groundbreaking for its second maintenance, repair and overhaul hangar facility in Northern Kentucky.
"Air cargo continues to grow at a significant rate at CVG. In September, CVG reached a new landed weight record with nearly 1.2 billion pounds of aircraft landing at the airport," said Judge Moore. "As freight volume at CVG continues to increase, FEAM AERO's services to our two air hubs are critical in keeping the global supply chain moving."
Construction is expected to be completed by the end of 2023.